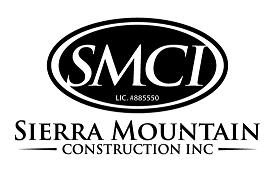 is seeking qualified San Francisco PUC-LBEs, San Francisco CMD / PUC certified Small and/or Micro-LBEs.
Project Name
General Engineering (A License) Construction, San Joaquin, Stanislaus, and Tuolumne Counties, Hetch Hetchy
Bid/Contract #
Contract No. JOC-92
Awarding Agency
San Francisco Public Utilities Commission
Project Location
Various Locations, San Joaquin, Stanislaus & Tuolumne County, CA
Bid Date
01/26/2023 at 02:00
Project Details
Sierra Mountain Construction Inc. is requesting quotes from subcontractors and suppliers for the following areas of work: trucking, aggregate supply, SWPPP, erosion control, QC/QA, concrete supply, and any other relevant area of work associated with this project.
Please contact us if you need assistance with bonding, insurance, equipment, materials and/or supplies. Plans and specifications may be obtained from the Agency by contacting (415) 554-1618 or viewed at no charge at SMCI's Sonora office.