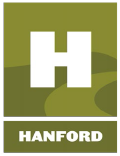 Is seeking qualified MBEs, WBEs
Outreach Coordinator
Cindy Orme
Project Estimator
Andy Motil
Telephone
(707) 996-6633
Fax
(707) 996-6641
Address
775 Baywood Drive, Suite 207
Petaluma, CA 94954
Project Name
Fire Damaged Roadway Landscaping
Bid/Contract #
City Contract No. C02300/Disaster No.: DR-4344/Federal Project No. 36360, 36380, 64204
Awarding Agency
City of Santa Rosa Transportation & Public Works Dept.
Project Location
Santa Rosa, Sonoma County, CA
Bid Date
02/01/2022 at 14:00
Project Details
Two Addendums issued.

SEEKING MBE & WBE SUBCONTRACTORS/SUPPLIERS/TRUCKERS PARTICIPATION
Fire recovery project resulting 2017 Tubbs Fire. The primary focus is to replace the fire damaged irrigation systems in Coffey Park and Fountaingrove neighborhoods. Clearance of existing vegetation, tree removal due to obstruction of the proposed irrigation system, install new irrigation and finishing with planting new vegetation.
Hanford is requesting the following trades including but not limited to: Trucking, Traffic Control, WPCP, Tree Removal, Irrigation Pipe, Water Valves, Fencing, Electrical, Landscape Materials, Tree Protection Fencing.
Andy Motil (Cell no. 707.971.8904, e-mail a.motil@hanfordarc.com) is the estimator for this project. Please contact him should you have questions regarding the scope of work, interpretation of plans or specifications, need assistance in obtaining bonding, lines of credit, equipment/materials/supplies or insurance. This is a prevailing wage project and certified payroll reports will be required to be submitted to Hanford and uploaded to the DIR website.
Plans and specs can be found at local builder's exchanges, PlanetBids at www.srcity.org/bids or viewed at our office at 775 Baywood Drive, Suite 207, Petaluma, CA between 8 AM and 4:30 PM, Monday thru Friday. You can also send an e-mail to our estimating admin asst., Cindy Orme (c.orme@hanfordarc.com) for an e-mailed copy of the plans and specs. Subcontractors are encouraged to utilize MBE/WBE 2nd tier subs and suppliers Hanford is a non-union contractor
HANFORD APPLIED RESTORATION & CONSERVATION IS AN EQUAL OPPORTUNITY EMPLOYER
How to get in touch
Outreach Coordinator
Cindy Orme
Project Estimator
Andy Motil
Telephone
(707) 996-6633
Fax
(707) 996-6641
Address
775 Baywood Drive, Suite 207
Petaluma, CA 94954