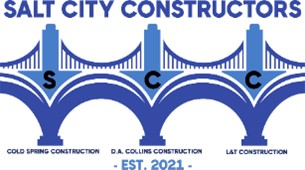 Is seeking qualified DBEs
Outreach Coordinator
Charity Ives
Project Estimator
Steve Ritter
Telephone
(518) 294-9964
Fax
(518) 294-9951
Address
145 Podpadic Road
Richmondville, NY 12149
Project Name
Pavement Rehabilitation on I-890 and NY Route 890
Bid/Contract #
D264650
Awarding Agency
New York State Department of Transportation
Project Location
Rotterdam, Schenectady County, NY
Bid Date
02/17/2022 at 10:30
Project Details
Lancaster Development and Tully Construction Company is seeking quotes for the following scopes of work: Asphalt Adhesive & Crack/Joint Seal, Clearing & Grubbing, Concrete Barrier, Concrete Crack Repair by Epoxy Injection, Concrete/Asphalt Sidewalks & Driveways, Conduit Boring, CPM Scheduling, Culvert Cleaning & Lining, Diamond Grinding, Drainage Pipe & Structures, Electrical, Excavation/Embankment, Fencing, Guide Rail/Bridge Rail, Landscaping/Turf Establishment/Topsoil, M&PT Work/Materials/Equipment, Milling & MIARDS, Offices, PCC Concrete Pavement Repair, Pavement Cutting, Pavement Markings, Paving, Plantings, Precast Concrete Barrier, QC/QA Testing, Signs & Delineators, Sign Structures, Specialty Features, Stone Fill, Subbase, Survey, Trucking, and Underdrain.

This project has a Disadvantaged Business Enterprise (DBE) Goal of 6%.
Plans and Specifications for this project can be obtained using the following drop box link:
https://www.dropbox.com/sh/kenm82fyt719wwt/AACBJRWt2c4GQ2XnJJ7KBZiXa?dl=0,
by calling our office at (518) 294-9964, or by emailing estimators@lancdev.com

We request that all quotes be submitted by close of business on Wednesday, February 16, 2022.

L&T Construction is an equal opportunity employer.

Like us on Facebook and see what projects we are bidding.
How to get in touch
Outreach Coordinator
Charity Ives
Project Estimator
Steve Ritter
Telephone
(518) 294-9964
Fax
(518) 294-9951
Address
145 Podpadic Road
Richmondville, NY 12149