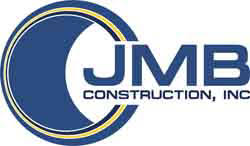 Is seeking qualified San Francisco LBEs
Outreach Coordinator
Project Estimator
Colin Larkin
Telephone
(650) 267-5297
Fax
(650) 267-5301
Address
132 South Maple Ave
South San Francisco, CA 94080
Project Name
16th Street Improvement Project
Bid/Contract #
1313R1
Awarding Agency
SFMTA
Project Location
San Francisco, San Francisco County, CA
Bid Date
08/12/2021 at 03:00
Project Details
JMB Construction, Inc is seeking qualified San Francisco LBE's for the following (but not limited to) scopes of work:
Traffic Control, Paving, Concrete Work, Landscaping, Electrical, Trucking, Metals.

The work includes upgrade and installation of the overhead contact system and traction power infrastructure. Transit bulbs will be constructed; Pedestrian bulbs and curb ramps will be constructed; Traffic signals and traffic signal
communication infrastructure will also be added or upgraded. Other project scope includes streetscape, streetlight, landscape, and roadway rehabilitation improvements. Some relocation of Water utilities will also be included in this project to accommodate construction of pedestrian and transit bulbs.
Estimated cost of this work is $14,800,000.

Plans & Specs are available for review in our office or online at https://sfcitypartner.sfgov.org/pages/Events-BS3/event-search.aspx. Performance & Payment Bonds may be required. Please contact our office for assistance with bonding, insurance and lines of credit.

JMB Construction, INC. 132 South Maple Avenue, South San Francisco, CA 94080. Phone: (650) 267 5300 Fax: (650) 267 5302
An Equal Opportunity Employer
How to get in touch
Outreach Coordinator
Project Estimator
Colin Larkin
Telephone
(650) 267-5297
Fax
(650) 267-5301
Address
132 South Maple Ave
South San Francisco, CA 94080