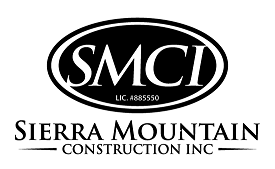 Is seeking qualified DBEs
Outreach Coordinator
Nick Njirich
Telephone
(415) 830-7150
Fax
(800) 507-5295
Address
13919 Mono Way
Sonora, CA 95370
Project Name
CONSTRUCTION ON STATE HIGHWAY IN BUTTE COUNTY ON ROUTE 70 AT VARIOUS LOCATIONS.
Bid/Contract #
03-0J7204
Awarding Agency
State of California Department of Transportation- Caltrans
Project Location
Various Locations , Butte County County, CA
Bid Date
08/11/2021 at 02:00
Project Details
Sierra Mountain Construction Inc. is requesting quotes from subcontractors and suppliers for the following areas of work: Lead compliance plan, construction area signs, traffic control, street sweeping, bore and jack, AC paving, cold plane AC pavement, cured-in-place pipeliner, signage and striping, trucking, aggregate supply, SWPPP, erosion control, and any other relevant area of work associated with this project.
Please contact us if you need assistance with bonding, insurance, equipment, materials and/or supplies. Plans and specifications may be viewed at no charge at SMCI's Sonora office or from Caltrans website http://www.dot.ca.gov/des/oe/weekly-ads/all-adv-projects.php.
How to get in touch
Outreach Coordinator
Nick Njirich
Telephone
(415) 830-7150
Fax
(800) 507-5295
Address
13919 Mono Way
Sonora, CA 95370