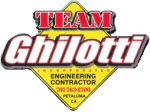 Is seeking qualified DBEs
Outreach Coordinator
Gabe Duran
Project Estimator
Robert E Lee
Telephone
(707) 763-8700
Fax
(707) 763-8711
Address
2531 Petaluma Blvd. S.
Petaluma, CA 94952
Project Name
PINE FLAT ROAD REPAIR
Bid/Contract #
COUNTY PROJECT NO. C21608 FEDERAL PROJECT NO. SNCOC88
Awarding Agency
COUNTY OF SONOMA
Project Location
Healdsburg, Sonoma County County, CA
Bid Date
08/05/2021 at 02:00
Project Details
Seeking Quotes from QUALIFIED AND CERTIFIED DBE's for the following Items:
Construction Area Signs; Traffic Control; SWPPP; Erosion Control Items; Drilling; Soldier Pile; Steel Lagging; Guardrail; Minor Concrete; Trucking, and other items or details not mentioned above that are required by the plans, standard specifications, or these special provisions to be performed, placed, constructed, or installed.
.
Plans, specifications, and bid forms for bidding this project may be reviewed at the Sonoma County Department of Transportation and Public Works, 2300 County Center Drive, Suite B100, Santa Rosa, California 95403, or by contacting our estimating department.

Team Ghilotti, Inc. is an equal opportunity employer. Performance and payment bonds may be required. Please call for assistance with bonding and insurance or obtaining necessary equipment, supplies, or material for this project TEAM GHILOTTI, INC. 2531 Petaluma Blvd. S., Petaluma, CA 94952 Phone (707) 763-8700 Fax: (707) 763-8711 Contact: Gabe Duran; E-mail:gabed@teamghilotti.com
How to get in touch
Outreach Coordinator
Gabe Duran
Project Estimator
Robert E Lee
Telephone
(707) 763-8700
Fax
(707) 763-8711
Address
2531 Petaluma Blvd. S.
Petaluma, CA 94952