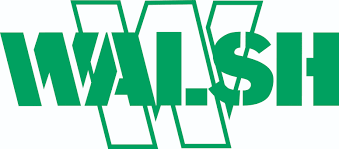 Is seeking qualified DBEs, MBEs, WBEs, DVBEs, SBEs, San Francisco LBEs, Any and all interested subcontractors.
Outreach Coordinator
Maria Villegas
Telephone
(951) 336-7040
Fax
(951) 336-7041
Address
1260 Corona Pointe Court Suite 201
Corona, CA 92879
Project Name
San Diego Airport_ADP Airside Improvements
Bid/Contract #
411001
Awarding Agency
San Diego County Regional Airport Authority (SDCRAA)
Project Location
San Diego, San Diego County, CA
Bid Date
08/24/2021 at 02:00
Project Details
Walsh Construction Company II, LLC is looking for quotes from DBE Certified firms all items including, but not limited to: SWPPP, Scheduling, Road Sweeping, Temporary Tire Wash Entrance/Exit, Contaminated Soil Management, Temporary and Permanent Security Systems, Dewatering, Storm Drainage Infrastructure, Fiber Rolls, Asphalt and Reinforced Concrete Pavement Removal, Cold Milling, Airfield Signage, Excavation, Cement Treated Subgrade, Asphalt Surface Course, Reinforced Concrete Piping, PVC Pipe Underdrain, BMP, Electrical Systems, Signage Removal, Remove Curb, Remove Fencing, Temporary Railing (Type K), Remove Storm Drainage, Aggregate Base Course, Pavement Marking Removal, Temporary and Permanent Pavement Marking (Retroreflective and Non-Retroflective), Photometric Testing, Remove Lighting, Backfill Excavation, Joint Seals, Airfield Traffic Control, Construction Area Signage, Concrete Gutter, Permanent Jet Blast Deflector, Temporary and Permanent Duct Bank, Temporary Full Strength Pavement, Reinforced Concrete Culvert, Storm Catch Basin, Soil Binders, Remove Fencing, Concrete Storm Sewer Piping, Concrete Washout, Asphalt Tack Coat, Trucking, and Sweeping, HDPE Piping, PVC Piping
Requirements: Bid documents can be viewed at or obtained by submitting a request by emailing your request to socalwalsh@walshgroup.com, calling (951) 336-7040, or accessing the following link https://walshgroup-my.sharepoint.com/:f:/p/mtvillegas/EiEsEhGY8fpChfN9igxLUq0B2SXwQSH9kCCetvXJYjVsrw?e=7MmsGvWalsh Construction Company is requesting pricing for all items of work on the project. Subcontractors and suppliers are required to submit price quotes to us within a reasonable time prior to the bid date, in order to fully evaluate quote. 100% performance bonds may be required for the full subcontracted amount. Subcontractors must possess a valid California Contractor's license, DIR Registration Number, and current insurance. Subcontractor's will be required to sign a standard subcontract agreement. Walsh Construction is signatory to the unions. This is a prevailing wage project. Please call if you will need assistance in obtaining bonding, lines of credit, insurance, equipment, materials, or delivery schedules. Please contact our office if you are interested in this project. Walsh Construction will work cooperatively with all qualified firms seeking to work on this project. All quotes must include state license number, DIR number, and certification number, if applicable.
How to get in touch
Outreach Coordinator
Maria Villegas
Telephone
(951) 336-7040
Fax
(951) 336-7041
Address
1260 Corona Pointe Court Suite 201
Corona, CA 92879