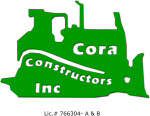 Is seeking qualified Housing and Urban Development Section 3
Outreach Coordinator
Lynne Cazeault
Telephone
(760) 674-3201
Fax
(760) 674-3202
Address
75140 St Charles Place #A Suite A
Palm Desert, CA 92211
Project Name
Demuth and Desert Highland Park Restrooms
Bid/Contract #
Project No. 20-30
Awarding Agency
City of Palm Springs
Project Location
Palm Springs, Riverside County, CA
Bid Date
07/07/2021 at 02:00
Project Details
Electrical, masonry, tiling, steel canopy suppliers, doors and associated hardware, interior fixture suppliers, water station suppliers.

The work is comprised of two new restroom facilities at two separate locations within Palm Springs. Construction of new facilities location and connection of all required utilities including water service, electrical services and sewer laterals, placement of concrete walkways, slabs and structure foundations, construction of masonry walls, steel canopies, plumbing systems and installation of fixtures ie; ADA grab bars, interior fixtures and signage, water stations and all appurtenant work necessary for all the construction of two complete in place restrooms.
We are an equal opportunity employer. The plans and specs are available for your review at our office. Bonds may be required from qualified subcontractors.
How to get in touch
Outreach Coordinator
Lynne Cazeault
Telephone
(760) 674-3201
Fax
(760) 674-3202
Address
75140 St Charles Place #A Suite A
Palm Desert, CA 92211