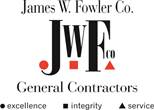 Is seeking qualified DBEs
Outreach Coordinator
Sonja Sommerfeldt
Project Estimator
Jim Jackson
Telephone
(503) 623-5373
Fax
(503) 623-9117
Address
12775 Westview Drive
Dallas, OR 97338
Project Name
OR221: Michigan City Lane - Edgewater St. (W. Salem) Sec.
Bid/Contract #
S150(012)
Awarding Agency
ODOT
Project Location
Salem, Polk County, OR
Bid Date
11/12/2020 at 09:00
Project Details
Grading, Drainage, Structures, Paving, Curb Ramps, Signing, Signals & Roadside Development.

Subcontractor and supplier opportunities are available but not limited to the following categories of work: quality control testing subcontractor; flagging/traffic control subcontractor; surveying subcontractor; demolition subcontractor; site clean up subcontractor; contaminated soil remediation subcontractor; hazardous waste removal subcontractor; concrete supplier; rebar subcontractor; cast-in-place concrete subcontractor; concrete cutting & boring subcontractor; saw cutting subcontractor; masonry subcontractor; waterproofing subcontractor; signage subcontractor; electrical subcontractor; clearing & grubbing subcontractor; fill & backfill subcontractor; excavation subcontractor; dewatering subcontractor; erosion control subcontractor; asphalt paving subcontractor; paving stone subcontractor; aggregate supplier; curbs, gutters & sidewalks subcontractor; pavement marking subcontractor; fencing subcontractor; site furnishing subcontractor; irrigation subcontractor; landscaping subcontractor; underground utilities subcontractor; CCTV (for sewer) subcontractor; trucking (dump trucks) subcontractor; pollution control subcontractor; dechlorination/chlorination

Engineer's Estimate: $5,000,000

Participation Goals: DBE - 4%

James W. Fowler Co. is an equal opportunity employer and we are requesting qualified subcontractor and supplier bids from all interested firms, including disadvantaged and other business enterprises. Where economically feasible, we are willing to divide total contract requirements into smaller portions or quantities to permit maximum participation by DBE firms. Please contact us to discuss opportunities available.

James W. Fowler Co. will assist DBE subcontractors in obtaining necessary equipment, supplies, or materials. We are also available to provide assistance in obtaining bonding, lines of credit and/or insurance to DBE subcontractors. Please complete all negotiations 24-hours prior to bid opening. We also encourage the utilization of apprentices for this project.

Bid documents can be obtained from the ODOT or from James W. Fowler Co. The plans and specs are available at no cost on the James W. Fowler Co. website at jwfowler.com. For more information, please contact James W. Fowler Co. at (503) 623-5373. Quotes may be faxed to (503) 623-9117 or emailed to estimating@jwfowler.com.
Please follow the below link for plans, specifications and addenda issued for this project:

http://www.jwfowler.com/bidopportunities/
How to get in touch
Outreach Coordinator
Sonja Sommerfeldt
Project Estimator
Jim Jackson
Telephone
(503) 623-5373
Fax
(503) 623-9117
Address
12775 Westview Drive
Dallas, OR 97338