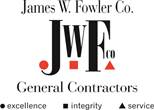 Is seeking qualified MBEs, WBEs
Outreach Coordinator
Sonja Sommerfeldt
Project Estimator
Dick McElligott/Brandi Lowrance
Telephone
(503) 623-5373
Fax
(503) 623-9117
Address
12775 Westview Drive
Dallas, OR 97338
Project Name
Pump Station 17, 118 Improvements
Bid/Contract #
PW# 2020-019
Awarding Agency
City of Seattle
Project Location
Seattle , King County, WA
Bid Date
10/28/2020 at 02:00
Project Details
This Project will upgrade and extend the useful life of 2 wastewater pump stations. Work at each Site will require bypassing of wastewater flow throughout construction. General items of work at each station include but are not limited to:
1. Pump Station 17
a. Upgrade of existing bypass facilities.
b. Replacement of existing electrical service cabinet, conduit, and conductors.
c. Demolition of existing site features, structural elements, electrical
equipment, and mechanical equipment.
d. Installation of new structural elements including hatches, beams, gratings
and guardrails.
e. Installation of new electrical equipment, including motor control center.
f. Installation of new mechanical equipment, including pumps, valves, process piping, and HVAC.
g. Installation of new instrumentation including a wastewater flow meter.
h. Restoration of site features.
i. Post-construction testing and commissioning.
j. Landscape Establishment.
2. Pump Station 118
a. All elements listed for Pump Station 17, plus:
b. Installation of odor control system.
c. Site civil construction including roadway, sidewalk, pervious concrete sidewalk, and landscaping.

Subcontractor and supplier opportunities are available but not limited to the following categories of work: rebar subcontractor; cast-in-place subcontractor; structural steel subcontractor; metal fabrication subcontractor; coating/painting subcontractor; plumbing subcontractor; HVAC subcontractor; electrical subcontractor; excavation subcontractor; erosion control subcontractor; asphalt paving subcontractor; aggregate supplier; curbs, gutters, and sidewalks subcontractor; pavement marking subcontractor; fencing subcontractor; landscaping subcontractor; and trucking (dump trucks) subcontractor.

Engineer's Estimate: $2,020,000

Participation Goals: WMBE - 15%

James W. Fowler Co. is an equal opportunity employer and we are requesting qualified subcontractor and supplier bids from all interested firms, including women, minority, and other business enterprises. Where economically feasible, we are willing to divide total contract requirements into smaller portions or quantities to permit maximum participation by WMBE firms. Please contact us to discuss opportunities available.

James W. Fowler Co. will assist WMBE subcontractors in obtaining necessary equipment, supplies, or materials. We are also available to provide assistance in obtaining bonding, lines of credit and/or insurance to WMBE subcontractors. Please complete all negotiations 24-hours prior to bid opening. We also encourage the utilization of apprentices for this project.

Bid documents can be obtained from the City of Seattle or from James W. Fowler Co. The plans and specs are available at no cost on the James W. Fowler Co. website at www.jwfowler.com. For more information, please contact James W. Fowler Co. at (503) 623-5373. Quotes may be faxed to (503) 623-9117 or emailed to estimating@jwfowler.com.
Please follow the below link for plans, specifications, and addenda issued for this project:

http://www.jwfowler.com/bidopportunities/
How to get in touch
Outreach Coordinator
Sonja Sommerfeldt
Project Estimator
Dick McElligott/Brandi Lowrance
Telephone
(503) 623-5373
Fax
(503) 623-9117
Address
12775 Westview Drive
Dallas, OR 97338