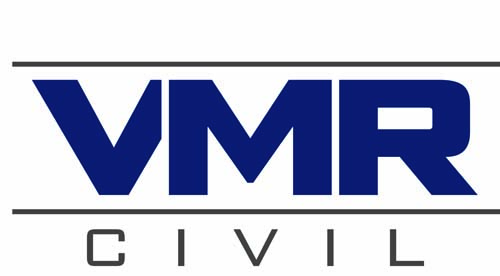 Is seeking qualified DBEs
Outreach Coordinator
Ari Weinstein
Project Estimator
Ari Weinstein
Telephone
(516) 349-0145 Ext. 104
Fax
(516) 888-4219
Address
900 South Oyster Bay Road
Hicksville, NY 11801
Project Name
Bridge Rehabilitation: Four Bridges in City of Yonkers, Village of Elmsford, Town of Greenburgh, and Mount Pleasant
Bid/Contract #
D264324
Awarding Agency
New York State Department of Transportation
Project Location
Westchester, Westchester County, NY
Bid Date
11/05/2020 at 10:00
Project Details
Please provide proposals 2 days before the bid date listed above. This will allow any revisions to be made and resubmitted.

The Work to be done under this Contract and in accordance with these Specifications consists of rehabilitating 4 bridges in Westchester County. Rehabilitation entails Structural Steel Replacement, bearing replacements, pier replacement and repairs, decking replacement, resurfacing, replacement of guardrail and other appurtenances. Bridge 1 is located on Hospital Road over the Sprain Brook Parkway. Bridge 2 is located on the Saw Mill River Parkway over Route 119. Bridge 3 is located on DeWitt Avenue over the Sprain Brook Parkway. Bridge 4 is located on Ardsley Road over the Sprain Brook Parkway.


The scope of work is inclusive of CPM Scheduling, Surveying, Trucking & Disposal, Asbestos & Lead Abatement, Concrete Supply, Concrete Reinforcing, Precast Concrete Manholes, Shear Studs, Structural Steel, Steel Piles, Spray Waterproofing, Aggregate Supply, Bridge Bearing Supply, Erosion and Sediment Control, Asphalt Paving, Pavement Marking & Striping, Embedded Detectable Warning Units, Landscaping, Drainage Piping, MPT Supply, Guardrail, Impact Attenuating Devices, PVMS, Ground Mounted Signs, and Lighting & Power.

The Minority Goals are
DBE: 10%

Please include all insurance costs in your proposal.

If you are interesting in bidding, please send your contact information to be added to our bid list.
Please email us your contact information as listed below
bids@vmrcivil.com or call us at 516-349-0145.
Please provide the following when contacting us:
Company Name, Contact name, contact email, contact phone number, and business address.

How to get in touch
Outreach Coordinator
Ari Weinstein
Project Estimator
Ari Weinstein
Telephone
(516) 349-0145 Ext. 104
Fax
(516) 888-4219
Address
900 South Oyster Bay Road
Hicksville, NY 11801