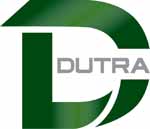 Is seeking qualified DBEs, SBEs, San Francisco LBEs
Outreach Coordinator
Loura Grayson
Project Estimator
Mike Edde
Telephone
(415) 258-6876
Fax
(415) 459-3295
Address
2350 Kerner Blvd., Ste 200
San Rafael, CA 94901
Project Name
SFPD Marine Unit Dock Replacement
Bid/Contract #
Contract No. 2831
Awarding Agency
Port of San Francisco
Project Location
San Francisco, San Francisco County, CA
Bid Date
10/27/2020 at 10:30
Project Details
The scope of work includes the procurement and installation of 10 concrete piles, procurement and installation of a new floating dock system and all appurtenances, including a security gate, utilities, and the salvage and reuse of existing SFPD jet docks on the Hyde Street Pier.

Seeking quotes for electrical to include lighting, and power pedestals on the floating dock, plumbing includes potable water on the floating docks, permanent chain link fencing and includes a security gate, land surveying to support pile driving, tug service for mobilizing marine equipment.
This is a federal-aid project subject to equal employment opportunity provisions.

Our estimators are available to assist with interpretation of plans/specs, scope of work, as well as with bonding, lines of credit and/or insurance issues. Dutra has made every effort to break work items down into feasible economic units to encourage and/or facilitate teaming. Point of Contact: estimating@dutragroup.com .

Information on this project may be viewed in our offices, or on the Dutra website: www.dutragroup.com under the opportunities tab. Bid documents and other required bidding and contract documents can be accessed online at the following link: https://sfport.com/contracting-opportunities .


How to get in touch
Outreach Coordinator
Loura Grayson
Project Estimator
Mike Edde
Telephone
(415) 258-6876
Fax
(415) 459-3295
Address
2350 Kerner Blvd., Ste 200
San Rafael, CA 94901