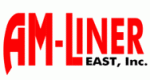 Is seeking qualified DBEs, MBEs, WBEs, SBEs
Outreach Coordinator
LA Whetzel
Project Estimator
Peter Martin
Telephone
(540) 955-9671
Fax
(540) 955-2872
Address
601 Jack Enders Blvd.
Berryville, VA 22611
Project Name
Rehabilitation of Wastewater Collection Facilities Phase-2 and Phase-3
Bid/Contract #
SCDHEC SRF PN 543-19
Awarding Agency
James Island Public Service District
Project Location
James Island, Charelston County, SC
Bid Date
08/20/2020 at 02:00
Project Details
Project Description : All labor, materials, equipment and appurtenances required to fully complete the
Project facilities in accordance with the Contract Documents for Rehabilitation of Wastewater Collection
Facilities, Phase-2 and Phase-3, SCDHEC SRF PN 543-19, James Island, Charleston County, South
Carolina.
We are seeking the following: Traffic Control, By-Pass Pumping of Wastewater, Initial Sewer Cleaning and Televised Inspection of Trunk Sewers and Manholes, Post-CIPP installation Televised Inspection of Lined Truck Sewers and Lined Manholes, Reconstruction of existing Service Lateral, Remove existing tree, Install new Doghouse Manhole, MH Rehab. Install Cementitious Liner, MH Rehab. Install Epoxy Coating, Seal Existing MH Frame, Replace Existing MH Chimney, Grout Manhole Lift Holes, Protruding Service Line removal, Roadway pavement repair, milling and overlay.
We are an equal opportunity employer, offer quick pay agreements and intend to negotiate with qualified Subcontractors for project participation.
Plans and specifications are available for review at our office or Digitally upon request. For assistance in obtaining bonds, lines of credit and or/insurance for this or any of the above information please contact AM-Liner East, Inc. at lwhetzel@amlinereast.com or LA Whetzel @ 540-955-9671 Ext. 109. Technical Questions should be directed to bids@amlinereast.com
How to get in touch
Outreach Coordinator
LA Whetzel
Project Estimator
Peter Martin
Telephone
(540) 955-9671
Fax
(540) 955-2872
Address
601 Jack Enders Blvd.
Berryville, VA 22611