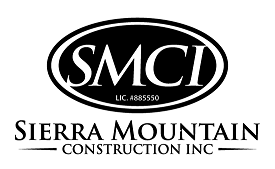 Is seeking qualified DBEs
Outreach Coordinator
Nick Njirich
Telephone
(415) 830-7150
Fax
(800) 507-5295
Address
13919 Mono Way
Sonora, CA 95370
Project Name
Big Creek & Second Garrotte Clearwells Rehabilitation
Bid/Contract #
" "
Awarding Agency
Groveland Community Services District
Project Location
Groveland, CA, Tuolumne County, CA
Bid Date
08/06/2020 at 02:00
Project Details
Sierra Mountain Construction Inc. is requesting quotes from subcontractors and suppliers for the following areas of work:electrical, painting and coating and any other relevant area of work associated with this project.

Please contact us if you need assistance with bonding, insurance, equipment, materials and/or supplies. Plans and specifications may be obtained from the Agency by contacting (559) 473-1371 or viewed at no charge at SMCI's Sonora office.


How to get in touch
Outreach Coordinator
Nick Njirich
Telephone
(415) 830-7150
Fax
(800) 507-5295
Address
13919 Mono Way
Sonora, CA 95370