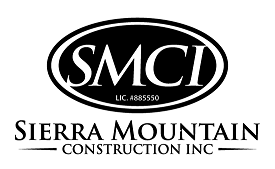 Is seeking qualified DBEs
Outreach Coordinator
Nick Njirich
Telephone
(415) 830-7150
Fax
(800) 507-5295
Address
13919 Mono Way
Sonora, CA 95370
Project Name
Construction of the Calaveras 2017 Winter Storm Recovery Gwin Mine Road Project
Bid/Contract #
FEMA Project Worksheet No. PW00488 (2) Disaster No FEMA-DR-4301 OES I.D. No 009-00000.
Awarding Agency
Calaveras County- Department of Public Works
Project Location
Paloma, Calaveras County, CA
Bid Date
08/05/2020 at 03:00
Project Details
Sierra Mountain Construction Inc. is requesting quotes from subcontractors and suppliers for the following areas of work: Traffic control, guardrail, fencing, paving, trucking, aggregate supply, SWPPP, erosion control, and any other relevant area of work associated with this project.
Please contact us if you need assistance with bonding, insurance, equipment, materials and/or supplies. Plans and specifications may be obtained from the Agency by contacting (209)754-6633 or viewed at no charge at SMCI's Sonora office.

How to get in touch
Outreach Coordinator
Nick Njirich
Telephone
(415) 830-7150
Fax
(800) 507-5295
Address
13919 Mono Way
Sonora, CA 95370