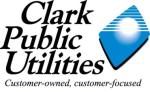 Is seeking qualified DBEs, MBEs, WBEs
Outreach Coordinator
Cathy Wannamaker
Telephone
(360) 992-8834
Fax
(360) 992-8524
Address
8600 NE 117th Ave.
Vancouver, WA 98662
Project Name
McCormick Creek - Mowing & seeding
Bid/Contract #
MC20-160
Awarding Agency
Clark Public Utilities
Project Location
Vancouver, Clark County, WA
Bid Date
07/14/2020 at 02:00
Project Details
The successful vendor shall perform the required work for Clark Public Utilities at the following project location:
McCormick Creek Site Prep - Mowing & Seeding
Location: near 33401 NW 24th Ave, La Center, WA
Total acreage: approximately 13 acres

1. Provide labor to mow, weed wack 13 acres of floodplain. Mowers and brush cutters can be supplied by CPU. Mowers should be used wherever possible.
2. Seed 13 acres of floodplain. Seed and seeding equipment (hand-held and walk behind seeders can be supplied.
The contractor is responsible to supply all equipment and PPE needed for treatment.

Equipment used for application or travel while accessing the project sites shall be limited to all-terrain vehicles or small light weight tractors.

Project should be completed by July 27, 2020.

See the attached RFP document for complete project details and specifications
How to get in touch
Outreach Coordinator
Cathy Wannamaker
Telephone
(360) 992-8834
Fax
(360) 992-8524
Address
8600 NE 117th Ave.
Vancouver, WA 98662
Plans, specs, and other bid documents