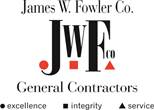 Is seeking qualified MBEs, WBEs
Outreach Coordinator
Sonja Sommerfeldt
Project Estimator
Don Gordon
Telephone
(503) 623-5373
Fax
(503) 623-9117
Address
12775 Westview Drive
Dallas, OR 97338
Project Name
MVRWRF Tertiary Effluent Equalization Project
Bid/Contract #
Specification No. 13755
Awarding Agency
Western Municipal Water District
Project Location
Moreno Valley, Riverside County, CA
Bid Date
07/06/2020 at 05:00
Project Details
Under these Specifications the Contractor shall perform the construction of the Moreno Valley RWRF Tertiary Effluent Equalization Pond. The scope of work for this project primarily includes, but is not limited to, the following:

1. Modifications to the existing Storm Water Pond to convert the pond to a tertiary effluent storage pond.
2. Installation of a new pipeline connecting the Tertiary Effluent Pump Station and the
3. Rerouting the existing storm water drain line to the Out-of-Compliance Ponds.
4. Installation of a new stormwater pump station.
5. Modifications to the Out-of-Compliance diversion.
6. Associated electrical, instrumentation, and control system modifications.
7. Control integration services by a qualified integrator (see SC-24).Tertiary Effluent Storage Pond.

Subcontracting and supplier opportunities are available but not limited to the following categories of work: cast-in-place concrete subcontractor; saw cutting subcontractor; electrical subcontractor; erosion control subcontractor; asphalt paving subcontractor; aggregate supplier; curbs, gutters & sidewalk subcontractor; trucking (dump truck) subcontractor; redimix concrete supplier; pipe and waterworks supplier; slide gate supplier; and submersible pump supplier.

Engineer's Estimate: $4,000,000

James W. Fowler Co. is an equal opportunity employer and we are requesting qualified subcontractor and supplier bids from all interested firms, including disadvantaged, minority, women, and other business enterprises. Where economically feasible, we are willing to divide total contract requirements into smaller portions or quantities to permit maximum participation by M/W/DBE firms. Please contact us to discuss opportunities available.

James W. Fowler Co. will assist M/W/DBE subcontractors in obtaining necessary equipment, supplies, or materials. We are also available to provide assistance in obtaining bonding, lines of credit and/or insurance to M/W/DBE subcontractors. Please complete all negotiations 24-hours prior to bid opening. We also encourage the utilization of apprentices for this project.

Bid documents can be obtained from the Eastern Municipal Water District or from James W. Fowler Co. by clicking on the link above. The plans and specs are available at no cost on the James W. Fowler Co. website at www.jwfowler.com. For more information, please contact James W. Fowler Co. at (503) 623-5373. Quotes may be faxed to (503) 623-9117 or emailed to estimating@jwfowler.com.

Subcontract quotations must include the following information:
- California Contractor License Number
- California Department of Industrial Relations Registration Number (DIR No.)

JWF is signatory to multiple collective bargaining agreements. Any work by our subcontractors must allow JWF to comply with these agreements. JWF will assist non-union subcontractors in obtaining job-specific union agreements whenever possible.
Please follow the below link for plans, specifications and addenda issued for this project:

http://www.jwfowler.com/bidopportunities/
How to get in touch
Outreach Coordinator
Sonja Sommerfeldt
Project Estimator
Don Gordon
Telephone
(503) 623-5373
Fax
(503) 623-9117
Address
12775 Westview Drive
Dallas, OR 97338