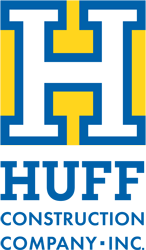 Is seeking qualified DBEs, MBEs, WBEs, DVBEs, SBEs, LBE
Outreach Coordinator
Fernando Arteaga
Project Estimator
Larry Nelson
Telephone
(209) 404-1600
Fax
(209) 545-4767
Address
4917 Stoddard Road
Modesto, CA 95356
Project Name
Childs Avenue and B Street Apartments
Bid/Contract #
E2006
Awarding Agency
Huff Construction Company, Inc.
Project Location
Merced, Merced County, CA
Bid Date
06/30/2020 at 10:00
Project Details
We are seeking quotes for: on-site grading/paving, demolition, striping/signage, carports, surveying, SWPPP's, wet utilities, dry utilities, site concrete, landscaping, site amenities, tube steel fencing, auto-entry gates, masonry trash enclosure, playground equipment, swimming pool, concrete foundations, gypcrete, structural & misc. steel, rough carpentry, scaffolding, asphalt & metal roofing, gutters/downspouts, sheet metal flashings/louvers/vents, waterproofing, insulation, lath/plaster, exterior tile, doors/frames/hardware, windows, mirrors, casework, closet shelving, countertops, drywall/metal stud, paint, flooring, t-bar, ceramic tile, toilet accessories, appliances, window treatments, plumbing, HVAC, fire sprinklers, electrical, fire alarm, Solar, card access system, etc.

Bid Notes: New construction of 117,224 SF, 119 unit affordable housing apartment complex on 4.98 acres. Consists of (5) 3- story buildings with adjoined Community Center and services. Project is LEED- Gold, along with the Cal-Green requirements. Project funding includes both federal & state contributions. Wage determination and project specifications will be forthcoming as an addendum.
The bid plans are available for download from the Huff Construction file server site. Go to http://support.huffcon.com/filevista in your web browser (Google Chrome/Internet Explorer). When prompted use the Bid Number (E2006) shown above as the username and the password. This will get you to this job's plans and any other bid information you need for download only to your computer for the bid. To download, right-click on the file you want to save and click "download". Save to your computer and then open.
How to get in touch
Outreach Coordinator
Fernando Arteaga
Project Estimator
Larry Nelson
Telephone
(209) 404-1600
Fax
(209) 545-4767
Address
4917 Stoddard Road
Modesto, CA 95356