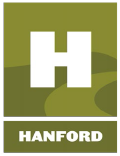 Is seeking qualified DBEs
Outreach Coordinator
Cindy Orme
Telephone
(707) 996-6633
Fax
(707) 996-6641
Address
765 Baywood Dr., Suite 237
Petaluma, CA 94954
Project Name
Construction on State Highway in Humboldt County Near Arcata from Pachaco Lane to V Street
Bid/Contract #
Caltrans Contract 01-3660U4
Awarding Agency
Caltrans
Project Location
Arcata, Humboldt County, CA
Bid Date
06/02/2020 at 02:00
Project Details

ADDENDUM 1 ISSUED

Scope of Work: Roadway excavation and landscaping
Engineer's Estimate: $6.7 million
DBE goal: 13%

SEEKING DBE SUBS/SUPPLIERS/TRUCKERS PARTICIPATION.
Hanford is requesting the following trades including but not limited to: Trucking, lead compliance plan, SWPPP planning, construction area signs, temporary erosion control materials, street sweeping, biologist, removal of timber poles, temp. high visibility fencing (rope fence), clear & grub, roadside clearing, irregular grading, plant materials, irrigation materials, wildlife fencing, hydromulch, compost, wire mesh gate, single sheet aluminum sign, install roadside sign panel on wildlife fencing, one post roadside signs.
Plans and specs can be found athttp://ppmoe.dot.ca.gov/des/oe/weekly-ads/oe-project.php?q=01-3660U4 , at local builder's exchanges, or can be viewed at our office at 765 Baywood Drive, Suite 237, Petaluma, CA 94954.

Please contact our estimating staff, Dan Palmer (707.835.3443, d.palmer@hanfordarc.com), Teddy Hanford (707.292.0948, t.hanford@hanfordarc.com) or Kevin Heddy (707.774.5867, k.heddy@hanfordarc.com) for more information. Please contact them should you have questions regarding the scope of work, interpretation of plans or specifications, assistance with bonding, lines of credit, insurance, materials or equipment.


HANFORD APPLIED RESTORATION & CONSERVATION IS AN EQUAL OPPORTUNITY EMPLOYER

How to get in touch
Outreach Coordinator
Cindy Orme
Telephone
(707) 996-6633
Fax
(707) 996-6641
Address
765 Baywood Dr., Suite 237
Petaluma, CA 94954