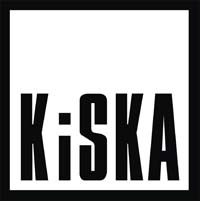 Is seeking qualified MBEs, WBEs, SDVOBs
Outreach Coordinator
Estimating Department
Telephone
(718) 943-0400
Fax
(718) 943-0401
Address
43-10 11th Street, 2nd Floor
Long Island City, NY 11101
Project Name
Newburgh-Beacon Bridge North Span Deck Replacement and All Electronic Tolling (AET)
Bid/Contract #
BA-2018-RE-110-CM
Awarding Agency
NYSBA
Project Location
Newburgh, Beacon, Orange & Dutchess County, NY
Bid Date
06/03/2020 at 02:00
Project Details
This project is located 70 miles North of our main office in Orange County. The rehabilitation will include replacement of bridge deck and bridge concrete traffic barriers, steel repairs and painting, approach slab replacement, asphalt resurfacing, earthwork, minor roadside construction, overhead sign replacement, waterproofing, minor drainage and asbestos abatement work and electrical.

Goals (NYS Certification):
MBE - 12%
WBE - 18%
SDVOB - 6%

The Newburgh Beacon Bridge Project has MBE, WBE and SDVOB participation goals and KiSKA is looking for certified M/WBE's & SDVOB's to provide subcontract/supplier opportunities for the following trades: asbestos, concrete, drainage, drainage cleaning, earthwork, electrical, grooving, joints, landscape, masonry, miard, ornamental metals, overhead sign, overlay, painting, pavement, piling, precast concrete, railing, rebar, sawcutting, shoring, sign, sitework, steel, striping, stud/sip, survey and waterproofing.

Quotes due: Tuesday June 2, 2020
Bid Date: Wednesday June 3, 2020.

For Drawings and Specifications please contact estimating@kiskaconstruction.com
How to get in touch
Outreach Coordinator
Estimating Department
Telephone
(718) 943-0400
Fax
(718) 943-0401
Address
43-10 11th Street, 2nd Floor
Long Island City, NY 11101