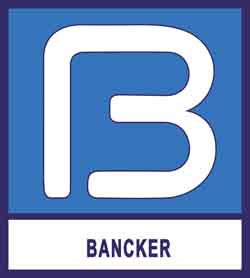 Is seeking qualified DBEs, MBEs, WBEs
Outreach Coordinator
Phillip M. Beyer
Telephone
(631) 582-8880
Fax
(631) 582-3698
Address
171 Freeman Avenue
Islip, NY 11751
Project Name
Patchogue River Watershed Project
Bid/Contract #
CP 8197-4
Awarding Agency
Suffolk County DPW
Project Location
Patchogue, Suffolk County, NY
Bid Date
04/08/2020 at 11:00
Project Details
Bancker Construction Corp. is seeking qualified NYS-certified M/WBE and SDVOB contractors to provide quotes for the following work scopes in connection with an upcoming Suffolk County DPW bid:

-concrete work
-site work
-excavation
-cesspool abandonment
-rebar
-plumbing
-electric
-landscaping
-paving
-inspections/material testing
-trucking
-pre cast work
-striping
-traffic control

Bid Information:
Suffolk County DPW

Patchogue River Watershed Project CP 8197-4

Bancker is an Equal Opportunity Employer.

If interested, please email bids@bancker.com for plans and specifications. Quotes are requested no later than Tuesday, April 7th, 2020 by noon.
How to get in touch
Outreach Coordinator
Phillip M. Beyer
Telephone
(631) 582-8880
Fax
(631) 582-3698
Address
171 Freeman Avenue
Islip, NY 11751