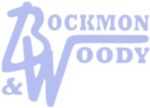 Is seeking qualified DVBEs
Outreach Coordinator
Arlene Larsen
Telephone
(209) 323-7266
Fax
(209) 464-2615
Address
1528 El Pinal Drive
Stockton, CA 95205
Project Name
Liberty HS & Turner Academy 2020 Fire Alarm Projects - Phase 2
Bid/Contract #
0945-8245 & 0934-8234
Awarding Agency
Lodi Unified School District
Project Location
Lodi, San Joaquin County, CA
Bid Date
04/07/2020 at 02:00
Project Details
We are seeking quotes from DVBE contractors for a FCI-Gamewell fire alarm system. DVBE goal on the project is 3%.

Any questions, email Arlene Larsen: arlene@bockmonwoody.com.

100% Performance and Payment Bonds may be required for full amount of the subcontract price. Subcontractors must possess current insurance and worker's compensation coverage. Bockmon & Woody Electric Co., Inc is an Equal Opportunity Employer. Plans are available for viewing at our office located at 1528 El Pinal Drive, Stockton, CA 95205.
How to get in touch
Outreach Coordinator
Arlene Larsen
Telephone
(209) 323-7266
Fax
(209) 464-2615
Address
1528 El Pinal Drive
Stockton, CA 95205