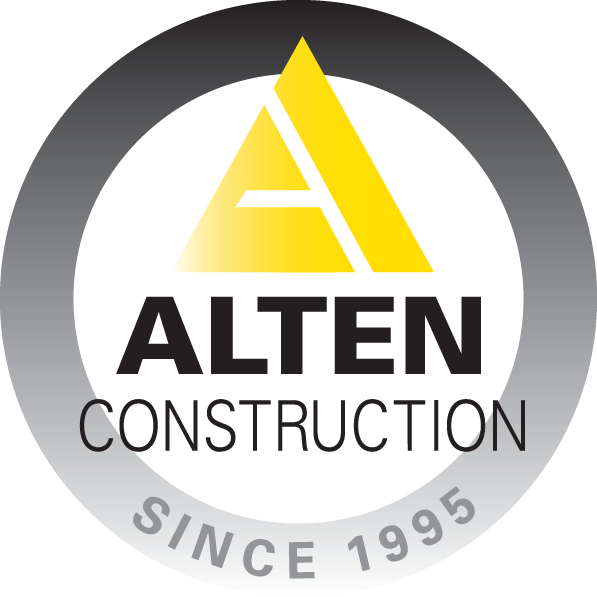 Is seeking qualified DVBEs
Outreach Coordinator
Karin Romeo
Project Estimator
Erik Andresen
Telephone
(510) 234-4200 Ext. 26
Fax
(510) 234-4221
Address
1141 Marina Way South
Richmond, CA 94804
Project Name
Joaquin Moraga Intermediate School Measure V Modernization
Bid/Contract #
--
Awarding Agency
Moraga School District
Project Location
Moraga, Contra Costa County, CA
Bid Date
04/16/2020 at 02:00
Project Details
SCOPE: Includes path of travel barrier removal, site traffic & landscape reconfiguration, restroom renov., gym & locker room renov., door replacement, refinish casework, replacing of acoustic ceiling tile, flooring, and wall display surfaces, paint & utility repair.
No PLA, but Prevailing Wage IS Required / 5% Retention / See 00 72 00 Article 11 & 00 73 00 Item 5 for Insurance Requirements / RFI Deadline is by 2PM 7 CDs prior to Bid / MEP&FS Subs are NOT required be Prequalified to Bid / NTP 5/7/20 - Start 6/3/20 to 7/28/21 - See 00 73 00 Special Conditions for Schedule/Milestones & LDs per Milestone - 446 CD Duration / See Phasing Diagram after Spec Section 00 73 00 / Addendum with DSA Approved P&S expected ETA 3/29/20

Subcontractors must be registered with the DIR to bid on this project https://www.dir.ca.gov/dlse/dlsePublicWorks.html
It is now State of CA law to provide CSLB license #'s & DIR #'s on sub lists - make sure to have them on your bid scope!
Alten Construction may implement a CCIP (Contractor Controlled Insurance Program) on this or any Project
Subcontractors & Suppliers are required to comply with Alten's standard subcontract(s) which can be found on our website www.altenconstruction.com

TRADES NEEDED (but not limited to): HazMat Abatement; Selective Demo; Earthwork; Utilities; Paving; Pavement Markings; Planting & Irrigation; CL Fences & Gates; Ornamental Site Fencing; Site Concrete; Concrete Spall Repair & Crack Injection; Concrete Reinforcing; CIP Concrete; Pipe & Tube Railings; Rough & Finish Carpentry; Wood Lap Siding; Arch. Woodwork; Insulation; Cover Board for Wood Deck Types; Weather Barriers; Fiber Cement Panels; Membrane Roofing & Flashing; Joint Sealants; Doors, Frames & Hardware; Access Doors; Entrances & Storefronts; Alum. Windows; Glass Glazing; Non-Structural Metal Framing; PC Plastering; Gypsum Board; Ceramic Tiling; Acoustical Panel & Tile Ceilings; Wood Athletic Flooring; Resilient & Resinous Flooring; Sheet Carpeting; Wall Coverings; Acoustic Wall Panels; Painting; Marker Boards; Signage; Toilet Accessories & Compartments; Coat Hooks; Fire Protection Specialties; Metal Lockers; Roller Window Shades; Countertops; Telescoping Bleachers; Vertical Wheelchair Lifts; Plumbing; HVAC; Electrical; Communications; and Fire Alarm System.

Plans & Specifications are available for review and take-off in our office & free download on Procore.
Bid Coordinator: Karin Romeo x26 / Chief Estimator: Erik Andresen x15
Estimating Asst./Planroom Access: Bobby Alten x47
Phone: 1-510-234-4200
Fax: (Dial 1 + Area Code even from a 510 number) 1-510-234-4221
Email: bids@altenconstruction.com
In order for bids to be considered, they must be received at our office by mail, phone or fax one half hour prior to bid closing time.

PREVAILING WAGE RATES, INSURANCE FORM CG2010 11/85 (EQUIVALENT IS CG2010 0704 & CG203 COMBINED) & WKLY CERTIFIED PAYROLL RPTS SUBMITTED ON LCP TRACKER ARE REQUIRED. 100% PERFORMANCE & PAYMENT BONDS MAY BE REQUIRED. ALTEN CONSTRUCTION WILL PAY UP TO 1.5% OF BOND PREMIUM
PLEASE RESPOND TO EMAILED PROCORE INVITATION STATING WHETHER OR NOT YOU ARE BIDDING.
TO REQUEST ACCESS TO PROCORE, EMAIL bids@altenconstruction.com OR CALL (510) 234-4200 x47.

ALTEN CONSTRUCTION, INC IS AN EQUAL OPPORTUNITY EMPLOYER
WE ARE SIGNATORY TO THE CARPENTER'S & LABORER'S UNIONS

Subcontractors & Suppliers are required to comply with Alten's standard subcontract(s) which can be found on our website

NOTICE: BY SUBMITTING A BID, BIDDING SUBCONTRACTOR, SUPPLIER OR VENDOR AGREE, WARRANTS AND UNDERSTANDS THAT A) ALTEN IS RELYING ON THAT BID FOR ITS BID TO OWNER, AND THE BID MAY NOT BE WITHDRAWN AFTER BID OPENING; B) THAT BIDDER HAS REVIEWED THE PLANS AND SPECIFICATIONS, AND AS TO ITS SCOPE OF WORK, AGREES TO PERFORM ALL DUTIES INCLUDING INSURANCE AND INDEMNITY OBLIGATIONS, THAT ARE SPECIFIED BY OWNER AS ALTEN'S DUTIES, TO BIDDER'S DUTIES TO ALTEN; AND C) THAT UPON ALTEN'S AWARD OF THE PRIME CONTRACT SUBCONTRACTOR WILL DULY AND TIMELY EXECUTE ALTEN'S FORM SUBCONTRACT AS TO THE BID SCOPE OF WORK IN THE BID.

How to get in touch
Outreach Coordinator
Karin Romeo
Project Estimator
Erik Andresen
Telephone
(510) 234-4200 Ext. 26
Fax
(510) 234-4221
Address
1141 Marina Way South
Richmond, CA 94804