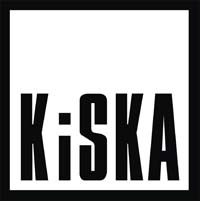 Is seeking qualified MBEs, WBEs
Outreach Coordinator
Telephone
(718) 943-0400
Fax
(718) 943-0401
Address
43-10 11th Street, 2nd Floor
Long Island City, NY 11101
Project Name
Commodore Barry Bridge Structure Rehabilitation Phase 2
Bid/Contract #
CB-33-2017
Awarding Agency
DRPA
Project Location
Chester, Delaware County, PA
Bid Date
02/26/2020 at 02:00
Project Details
Commodore Barry Bridge (CBB) is a cantilever bridge that spans the Delaware River from Chester, Pennsylvania to Bridgeport, in Logan Township, New Jersey.

Scope includes concrete spall repairs, concrete crack repairs, underwater concrete crack and spall repairs, concrete pier cap replacement, application of protective coating on concrete surfaces, drainage repairs, steel repairs and top of pier railing replacement and repair.

Kiska Construction Inc. is looking for quotes from DBE firms (Union) for Concrete Repair, Contaminated/Hazardous Material Testing/Monitoring, Drainage, Earthwork, Bridge Railing, Fuel Supply, Painting (Protective Coating, Stee Painting), Maintenance & Protection of Traffic (MPT), Shielding, Temporary Support, Sawing & Sealing, Scheduling (CPM), Signage, Surveying, Temporary Lighting, Traffic Signals, Trucking.

Due date for quotations is 02/24/2020 by 5:00pm.
For Drawings and Specs, please contact estimating(@)kiskaconstruction(.)com.
How to get in touch
Outreach Coordinator
Telephone
(718) 943-0400
Fax
(718) 943-0401
Address
43-10 11th Street, 2nd Floor
Long Island City, NY 11101