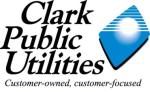 Is seeking qualified DBEs, MBEs, WBEs
Outreach Coordinator
Cathy Wannamaker
Telephone
(360) 992-8834
Fax
(360) 992-8524
Address
8600 NE 117th Ave.
Vancouver, WA 98662
Project Name
Request for Tree Planting Services - Zimmerly Riparian Project
Bid/Contract #
RFQ - Zimmerly Riparian
Awarding Agency
Clark Public Utilities
Project Location
Vancouver, Clark County, WA
Bid Date
01/17/2020 at 02:00
Project Details
Contractor will provide all labor for planting 6,000 container trees and shrubs over approximately 6 acres.
Project must be completed by February 28, 2020.

Zimmerly II Riparian Project
Location: 27518 NE Bjur Rd, Ridgefield, WA 98604

Should a contractor wish to examine the job site contractor will need to contact Jeff Wittler, at 360-992-8577 to schedule the site visit. Site is accessible with trucks and trailers.

The link to access the complete RFQ document, specs, and quote form for potential bidders is: https://www.clarkpublicutilities.com/b2b/current-bids/

How to get in touch
Outreach Coordinator
Cathy Wannamaker
Telephone
(360) 992-8834
Fax
(360) 992-8524
Address
8600 NE 117th Ave.
Vancouver, WA 98662
Plans, specs, and other bid documents