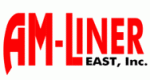 Is seeking qualified DBEs, MBEs, WBEs, DVBEs, WSSC SLBE
Outreach Coordinator
LA Whetzel
Telephone
(540) 955-9671
Fax
(540) 955-2872
Address
601 Jack Enders Blvd.
Berryville, VA 22611
Project Name
SEWER REPLACEMENT/REHABILITATION IDIQ CONTRACT NO. CI5335A17 TASK NO. 04 FOR MUDDY BRANCH BASIN
Bid/Contract #
CICRLLLR6357B17
Awarding Agency
Washington Suburban Sanitary Commission
Project Location
Montgomery County, Montgomery County, MD
Bid Date
12/18/2019 at 02:00
Project Details
AM-LINER EAST, INC. is requesting sub-bids from qualified WSSC SLBE and/or certified minority/women and DBE owned businesses Subcontractors, Sub consultants and suppliers. Description of Project: The Work to be performed under this Task Order consists of the repair, rehabilitation, or replacement of 11,107 LF (2.10 miles) of defective sewer mains 1,924 LF (0.36 miles) of defective sewer laterals, and seventeen (17)manholes located in the Muddy Branch Basin, Montgomery County, Maryland..

Work includes but not limited to Replace Sanitary Sewer Pipe, Replace Sewer House Connection, Sewer External Point Repair, Repair / Replace Manhole, Lateral Lining, Lateral-Mainline Interface Sealing, Internal Spot Repair, Tap Trimming, Cleaning with Video Inspection Sewer, Montgomery County Roads Restoration, Misc. Concrete Work, Landscaping / Seed and Sod Grassing, Tree Removal, Gravel-Trench Backfill, Traffic Control.

We are an equal opportunity employer, offer quick pay agreements and intend to negotiate with qualified Subcontractors for project participation.
Plans and specifications are available for review at our office or Digitally upon request. For assistance in obtaining bonds, lines of credit and or/insurance for this or any of the above information please contact AM-Liner East, Inc. at lwhetzel@amlinereast.com or LA Whetzel @ 540-955-9671 Ext. 109.
How to get in touch
Outreach Coordinator
LA Whetzel
Telephone
(540) 955-9671
Fax
(540) 955-2872
Address
601 Jack Enders Blvd.
Berryville, VA 22611