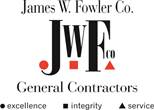 Is seeking qualified DBEs, MBEs, WBEs, ESB
Outreach Coordinator
Sonja Sommerfeldt
Project Estimator
Todd Pittman
Telephone
(503) 623-5373
Fax
(503) 623-9117
Address
12775 Westview Drive
Dallas, OR 97338
Project Name
SE Claybourne Street at SE 135th Avenue Sanitary Sewer Extension
Bid/Contract #
00001367
Awarding Agency
City of Portland
Project Location
Portland, Multnomah County, OR
Bid Date
12/03/2019 at 02:00
Project Details
The SE Claybourne St at SE 135th Ave Sanitary Sewer Extension involves the new construction of sanitary sewer and sewer service laterals along the following streets:
SE Claybourne St between SE 130th Ave and SE 139th Ave; SE 131st Pl south of Claybourne St; SE 134th Ave between SE Foster Rd and SE Claybourne St; SE 135th Ave between SE Foster Rd and SE Claybourne St; SE Foster Pl east of SE 135th Ave; and SE 140th Ave between SE Foster Rd and SE Claybourne St.
Improvements shall consist of those items of work listed in the Proposal and as shown on the accompanying Plans. The Contractor shall perform all labor, and furnish all materials, equipment, and incidentals required to make each item complete. Work shall include, but not
be limited to:
1. Construct, maintain, and remove temporary work zone traffic control measures.
2. Construct, maintain, and remove erosion control measures.
3. Perform all removal of structures and obstructions, clearing and grubbing, andearthwork operations.
4. Construct drainage system including sewer pipes, sewer laterals, and manholes.
5. Perform all necessary surface restoration.
6. Roadside development including seeding, planting, fencing, and mailboxes.
7. Construct roadway improvements including cold planing, aggregate base, HMACwearing surfaces, concrete curb, and sidewalks.

Subcontractor and supplier opportunities are available but not limited to the following categories of work:
Flagging/Traffic Control; Sawcutting, Clearing/Grubbing; Excavation; Erosion Control; Asphalt Paving; Aggregate Supply; Curbs, Gutters & Sidewalks; Landscaping; CCTV (for Sewer); CIPP; Trucking (Dump Trucks); Shoring.

D/M/W/ESB Aspirational Goal: 20% (up to 5% for suppliers)

D/M/WBE Utilization Goal: 14%

James W. Fowler Co. is an equal opportunity employer and we are requesting qualified subcontractor and supplier bids from all interested firms, including disadvantaged, minority, women, and other business enterprises. Where economically feasible, we are willing to divide total contract requirements into smaller portions or quantities to permit maximum participation by D/M/W/ESB firms. Please contact us to discuss opportunities available.

James W. Fowler Co. will assist D/M/W/ESB subcontractors in obtaining necessary equipment, supplies, or materials. We are also available to provide assistance in obtaining bonding, lines of credit and/or insurance to D/M/W/ESB subcontractors. Please complete all negotiations 24-hours prior to bid opening. We also encourage the utilization of apprentices for this project.

Bid documents can be obtained from the City of Portland or from James W. Fowler Co. by clicking on the link below. The plans and specs are available at no cost on the James W. Fowler Co. website at www.jwfowler.com. For more information, please contact James W. Fowler Co. at (503) 623-5373. Quotes may be faxed to (503) 623-9117 or emailed to estimating@jwfowler.com.
Please follow the link below for plans, specifications and addenda issued for this project:

http://www.jwfowler.com/subcontractors/
How to get in touch
Outreach Coordinator
Sonja Sommerfeldt
Project Estimator
Todd Pittman
Telephone
(503) 623-5373
Fax
(503) 623-9117
Address
12775 Westview Drive
Dallas, OR 97338