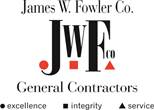 Is seeking qualified UDBE
Outreach Coordinator
Sonja Sommerfeldt
Project Estimator
Todd Pittman/Dick McElligott
Telephone
(503) 623-5373
Fax
(503) 623-9117
Address
12775 Westview Drive
Dallas, OR 97338
Project Name
Taylor Way Rehabilitation
Bid/Contract #
PW19-0262F
Awarding Agency
City of Tacoma
Project Location
Tacoma, Pierce County, WA
Bid Date
12/17/2019 at 11:00
Project Details
The project will improve the Taylor Way corridor from the Fife/Tacoma border (approximately 300 feet east of SR 509), to the intersection at E. 11th St. and Alexander Ave. Improvements include reconstructing the roadway surface to heavy haul standards (from/including the Taylor Way/SR 509 intersection to E. 11th St.), asphalt overlay from SR 509 to Fife/Tacoma border, widening the SR 509/Taylor Way intersection to include dedicated thru and turn lanes, removing or upgrading existing railroad crossings, upgrading traffic and pedestrian signals, installation of communication fiber, new street lighting, sidewalks, upgrading non-compliant curb ramps, upgrading utilities (storm, wastewater, water, etc.), rechannelization of E. 11th St./Alexander Ave., and other intelligent transportation system (ITS) improvements, all in accordance with the attached Contract Plans, these Contract Provisions, and the Standard Specifications.

Participation Goals: UDBE 13%

Subcontracting and material/supply opportunities include (but are not limited to): Scheduling Subcontractor; Quality Control Testing Subcontractor; Flagging/Traffic Control Subcontractor; Survey Subcontractor; Demolition Subcontractor; Concrete Supplier; Rebar Subcontractor; Cast-In-Place Subcontractor; Concrete Cutting & Boring Subcontractor; Signage Subcontractor; Electrical Subcontractor; Cathodic Protection Subcontractor; Dewatering Subcontractor; Erosion Control Subcontractor; Asphalt Paving Subcontractor; Aggregate Supplier; Curbs, Gutters & Sidewalks Subcontractor; Pavement Marking/Striping Subcontractor; Fencing Subcontractor; Irrigation Subcontractor; Landscaping Subcontractor; Underground Utilities Subcontractor; CCTV (for Sewer) Subcontractor; Auger Boring/Utility Pipe Jacking Subcontractor; Trucking (Dump Trucks) Subcontractor; Pollution Control Subcontractor; Dechlorination/Chlorination Subcontractor; Shoring Subcontractor; Railroad Track Laying Subcontractor.

James W. Fowler Co. is an equal opportunity employer and we are requesting qualified subcontractor and supplier bids from all interested firms, including underutilized disadvantaged and other business enterprises. Where economically feasible, we are willing to divide total contract requirements into smaller portions or quantities to permit maximum participation UDBE firms. Please contact us to discuss opportunities available.

James W. Fowler Co. will assist UDBE subcontractors in obtaining necessary equipment, supplies, or materials. We are also available to provide assistance in obtaining bonding, lines of credit and/or insurance to UDBE subcontractors. Please complete all negotiations 24-hours prior to bid opening. We also encourage the utilization of apprentices for this project.

Bid documents can be obtained from the City of Tacoma or from James W. Fowler Co. by clicking on the link below. The plans and specs are available at no cost on the James W. Fowler Co. website at www.jwfowler.com. For more information, please contact James W. Fowler Co. at (503) 623-5373. Quotes may be faxed to (503) 623-9117 or emailed to estimating@jwfowler.com.
Please follow the below link for plans, specifications and addenda issued for this project:

http://www.jwfowler.com/subcontractors/
How to get in touch
Outreach Coordinator
Sonja Sommerfeldt
Project Estimator
Todd Pittman/Dick McElligott
Telephone
(503) 623-5373
Fax
(503) 623-9117
Address
12775 Westview Drive
Dallas, OR 97338