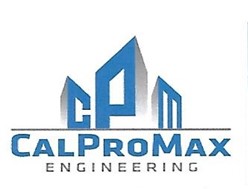 Is seeking qualified DBEs
Outreach Coordinator
Telephone
(714) 573-4599
Fax
(714) 459-7088
Address
650 N. Rose Dr.
Placentia, CA 92870
Project Name
Construct curb ramps,install pedestrian signals & repaint crosswalks
Bid/Contract #
07-306604
Awarding Agency
CALTRANS
Project Location
Rancho Verdes, Lomita, Torrance, Los Angeles, Los Angeles County County, CA
Bid Date
11/19/2019 at 02:00
Project Details
Calpromax Engineering is requesting quotes from all qualified subcontractors and suppliers including certified DBE firms for the following items of work, including but not limited to: Lead Compliance Plan, Construction Area Signs, Traffic Control System, Prepare Storm Water Pollution Prevention Plan, Storm Water Annual Report, Temporary Cover, Temporary Concrete Washout, Remove Yellow Thermoplastic Pavement Marking (Hazardous Waste), Roadway Excavation, Hot Mix Asphalt (Type A), Remove Asphalt Concrete Pavement (Cy), Remove Retaining Wall (Lf), Adjust Manhole To Grade, Adjust Valve Box Frame And Cover To Grade, Detectable Warning Surface, Minor Concrete (Curb And Gutter), Minor Concrete (Stamped Concrete), Minor Concrete (Curb Ramp), Remove Concrete (Curb, Gutter, And Sidewalk) (Cy),
Post Construction Surveys, Paint Curb (2-Coat), Relocate Roadside Sign (Metal Post), Thermoplastic Crosswalk And Pavement Marking, Remove Thermoplastic Pavement Marking, Maintaining Existing Traffic Management System Elements During Construction, Modifying Existing Electrical System, electrical contractors and suppliers, concrete contractors and suppliers, markings, striping, asphalt contractors and suppliers.

A 100% payment bond and performance bond may be required for the full amount of the subcontract price. If you have any questions, need assistance in obtaining bonding, lines of credit, insurance, equipment, supplies, materials or related assistance in services, please contact our office by email/phone/fax. Please note that the subcontractor should be registered with the Department of Industrial Relations and should include the DIR number with the quote . Subcontractors must possess a current contractor's license, insurance and worker's compensation coverage meeting Caltrans' requirements and will be required to sign the standard calpromax engineering Inc. Subcontract Agreement. Plans and specifications are available to be viewed in our office or online at caltrans website (http://ppmoe.dot.ca.gov/des/oe/weekly-ads/oe-project.php?q=07-306604),or you can send a request for this project and we will send you the specs/plans by email. Calpromax Engineering, Inc. is an equal opportunity employer. We do not discriminate against any qualified employee, applicants for employment, subcontractors or vendors regardless of age, race color, creed, religion, sex, sexual orientation, marital status, national origin, military service disabilities, disable veterans or Vietnam era veteran status. If you need any assistance, please do not hesitate to call our office. Items of work may be broken down into economically feasible packages to encourage participation. Calpromax Engineering intends to work cooperatively with all qualified firms seeking work on this project.
How to get in touch
Outreach Coordinator
Telephone
(714) 573-4599
Fax
(714) 459-7088
Address
650 N. Rose Dr.
Placentia, CA 92870