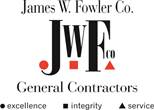 Is seeking qualified DBEs
Outreach Coordinator
Sonja Sommerfeldt
Project Estimator
Tim Janesofsky
Telephone
(503) 623-5373
Fax
(503) 623-9117
Address
12775 Westview Drive
Dallas, OR 97338
Project Name
Rapp Road Reservoir Construction: Phase 2
Bid/Contract #
TAL1011.119
Awarding Agency
City of Talent
Project Location
Talent, Jackson County, OR
Bid Date
10/29/2019 at 02:00
Project Details
The work to be performed consists of removal and replacement of the existing sewer main, manholes, and laterals, and appurtenant work,in accordance with the project plans as specified hereinafter, project specifications as specified hereinafter for the Whittier Utility Authority, Los Angeles County, State of California, and in accordance with the Standard Specifications for Public Works Construction (The Greenbook), 2018 Edition. Contractor shall furnish all necessary labor, tools, materials, appliances, and equipment to complete the project and be responsible for obtaining a no fee excavation permit(s) for the project from the City of Whittier, Public Works Department.

We are soliciting quotes for: Rebar, Coating/Painting, Plumbing, Electrical, Fencing, and Landscaping.

James W. Fowler Co. is an equal opportunity employer and we are requesting qualified subcontractor and supplier bids from all interested firms, including disadvantaged, minority, women, and other business enterprises. Where economically feasible, we are willing to divide total contract requirements into smaller portions or quantities to permit maximum participation by M/W/DBE firms. Please contact us to discuss opportunities available.

James W. Fowler Co. will assist M/W/DBE subcontractors in obtaining necessary equipment, supplies, or materials. We are also available to provide assistance in obtaining bonding, lines of credit and/or insurance to M/W/DBE subcontractors. Please complete all negotiations 24-hours prior to bid opening. We also encourage the utilization of apprentices for this project.

Bid documents can be obtained from the City of Talent or from James W. Fowler Co. by clicking on the link below. The plans and specs are available at no cost on the James W. Fowler Co. website at www.jwfowler.com. For more information, please contact James W. Fowler Co. at (503) 623-5373. Quotes may be faxed to (503) 623-9117 or emailed to estimating@jwfowler.com.
Please follow the below link for plans, specifications and addenda issued for this project:

http://www.jwfowler.com/subcontractors/
How to get in touch
Outreach Coordinator
Sonja Sommerfeldt
Project Estimator
Tim Janesofsky
Telephone
(503) 623-5373
Fax
(503) 623-9117
Address
12775 Westview Drive
Dallas, OR 97338