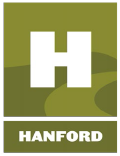 Is seeking qualified MBEs, WBEs
Outreach Coordinator
Cindy Orme
Project Estimator
Teddy Hanford
Telephone
(707) 971-8246
Fax
(707) 996-6641
Address
765 Baywood Dr., Suite 237
Petaluma, CA 94954
Project Name
Carr Fire Right-of-Way Damages Project (63525G)
Bid/Contract #
Job No. 3650 - Bid Schedule No. 5082
Awarding Agency
City of Redding Dept. of Public Works
Project Location
Redding , Shasta County, CA
Bid Date
10/24/2019 at 03:00
Project Details
Handford Applied Restoration & Conservation is bidding the City of Redding Carr Fire ROW Damages Project. This project involves the removal, replacement, and rehabilitation of improvements within
the right-of-way at three subdivisions - Land Park, River Ridge, and Sunset West - that
were damaged or destroyed by the Carr Fire. The work includes irrigation, landscaping,
fencing, and all other work identified and detailed on the plans and in the specifications.

We are seeking MBE/WBE Subcontractor/Supplier/Trucking participation including but not limited to: WPCP, Traffic Control, Clear & Grub, PVC pipe, Painting of Wrought Iron Fencing/Stucco Columns/Stucco Entry Sign, Replacement of Wood Fencing, 24" Box Trees/5 Gal Shrubs.

Engineers estimate $370,500
60 working days

Your company's certification must be current. Please include a copy with your quote.


Hanford ARC is available to provide you with assistance to clarify any questions regarding the scope of work, including interpretation of plans, specifications and requirements, bid preparation and obtaining bonding, lines of credit, insurance and any technical assistance. Hanford ARC may also assist in obtaining any necessary equipment, supplies, materials or related services. Please contact Hanford ARC with any assistance needs.

Dan Palmer (Cell no. 707.835.3650 or t.hanford@hanfordarc.com) is the estimator bidding this project. Please contact him should you have questions regarding the scope of work, interpretation of plans or specifications. Bid forms, drawings and specifications for the project may be obtained from CIPLIST.com.

HANFORD APPLIED RESTORATION & CONSERVATION IS AN EQUAL OPPORTUNITY EMPLOYER

How to get in touch
Outreach Coordinator
Cindy Orme
Project Estimator
Teddy Hanford
Telephone
(707) 971-8246
Fax
(707) 996-6641
Address
765 Baywood Dr., Suite 237
Petaluma, CA 94954