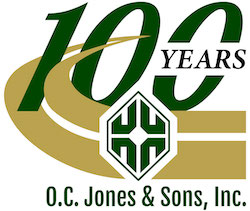 Is seeking qualified DVBEs
Outreach Coordinator
Heidi Faria
Project Estimator
Jason Martin
Telephone
(510) 526-3424
Fax
(510) 526-0990
Address
1520 Fourth Street
Berkeley, CA 94710
Project Name
VTC York Street Improvements
Bid/Contract #
20191
Awarding Agency
Solano Transportation Authority
Project Location
Vallejo, Solano County, CA
Bid Date
10/08/2019 at 11:00
Project Details
Trucking, Temporary and Permanent Erosion Control Measures, Survey,
Progress Schedule (Critical Path Method), Site Video Taping, Water Pollution
Control Program, Traffic Control System, Clearing & Grubbing, Adjust Utilities to
Grade, Import Topsoil, Lean Concrete Backfill, Slurry Seal, Roadside Signs, Paint
Curb, Minor Concrete, Paint Traffic Stripe, Decomposed Granite, Type III
Barricade, Water Filled Barrier, Tree Protection & Pruning, Tree Removal, Site
Furnishings, Ornamental Metal Fence, Planting & Irrigation, Bus Shelters, Kiosk,
Sprinkler Control Conduit, Lighting & Electrical Systems, Construction Area Signs,
Temporary Fencing, Utility Locating, and Construction Materials

An Equal Opportunity Employer

100% Performance & Payment Bonds may be required. Worker's Compensation
Waiver of Subrogation required. Please call OCJ for assistance with bonding,
insurance, necessary equipment, material and/or supplies. OCJ is willing
to breakout any portion of work to encourage DVBE Participation. Plans &
Specs are available for viewing at our office.

How to get in touch
Outreach Coordinator
Heidi Faria
Project Estimator
Jason Martin
Telephone
(510) 526-3424
Fax
(510) 526-0990
Address
1520 Fourth Street
Berkeley, CA 94710