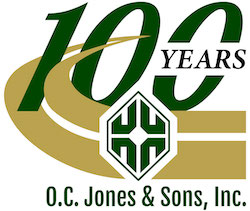 Is seeking qualified SBEs, LIABE/LBABE/VSBE
Outreach Coordinator
Heidi Faria
Project Estimator
Jason Martin
Telephone
(510) 526-3424 Ext. 3446
Fax
(510) 526-0990
Address
1520 Fourth Street
Berkeley, CA 94710
Project Name
800 Series Building Pavement Reconstruction
Bid/Contract #
Project #2018-03-M2
Awarding Agency
Port of Oakland
Project Location
Oakland, Alameda County, CA
Bid Date
09/23/2019 at 12:00
Project Details
Trucking, Adjust Utilities to Grade, Bollards, Survey,
SWPPP, Sweeping, Concrete and Construction Materials

100% Performance & Payment Bonds may be required. Worker's Compensation
Waiver of Subrogation required. The Port of Oakland Maritime and Aviation Project
Labor Agreement (MAPLA) [2016] V.1 applies to this project. Please call OCJ for
assistance with bonding, insurance, necessary equipment, material and/or supplies.
OCJ is willing to breakout any portion of work to encourage LIABE/LBABE/SBE/VSBE
participation. Plans & Specs are available for viewing at our office.

How to get in touch
Outreach Coordinator
Heidi Faria
Project Estimator
Jason Martin
Telephone
(510) 526-3424 Ext. 3446
Fax
(510) 526-0990
Address
1520 Fourth Street
Berkeley, CA 94710