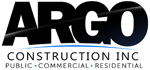 Is seeking qualified MBEs, WBEs, SBEs, San Francisco LBE, OBE
Outreach Coordinator
Arkadiy Goltser
Telephone
(415) 850-0857
Fax
(415) 358-8460
Address
1227 39th Ave
San Francisco, CA 94122
Project Name
190 9th Street Windows Replacement
Bid/Contract #
0000002478
Awarding Agency
City and County of San Francisco
Project Location
San Francisco, San Francisco County, CA
Bid Date
08/28/2019 at 02:30
Project Details
Scope of Wok: Replace ALL (E) aluminum windows on the second and third floors, except for the five banks of windows along Washburn Street between adjacent building (170 9th Street) and closest pilaster to adjacent building.

Exterior/interior patching and refinishing around the windows to match the existing finishes. There is also hazmat abatement.

The time allowed for completion is 180 consecutive calendar days. The Engineer's estimate is approximately $1,700,000.


SEEKING TRADES:
Abatement/Demo, Joint Sealants, Aluminum-Framed Storefronts, Glazing, Painting, Signage.
To obtain access to plans and specs:
https://www.dropbox.com/sh/mzerko7h1xtxw89/AABxqjQnuVZiK6tIq1Lj_sv6a?dl=0


We are an equal opportunity employer. Bonds will be required from qualified subcontractors with contract amount more than $100,000.00.
How to get in touch
Outreach Coordinator
Arkadiy Goltser
Telephone
(415) 850-0857
Fax
(415) 358-8460
Address
1227 39th Ave
San Francisco, CA 94122
Plans, specs, and other bid documents