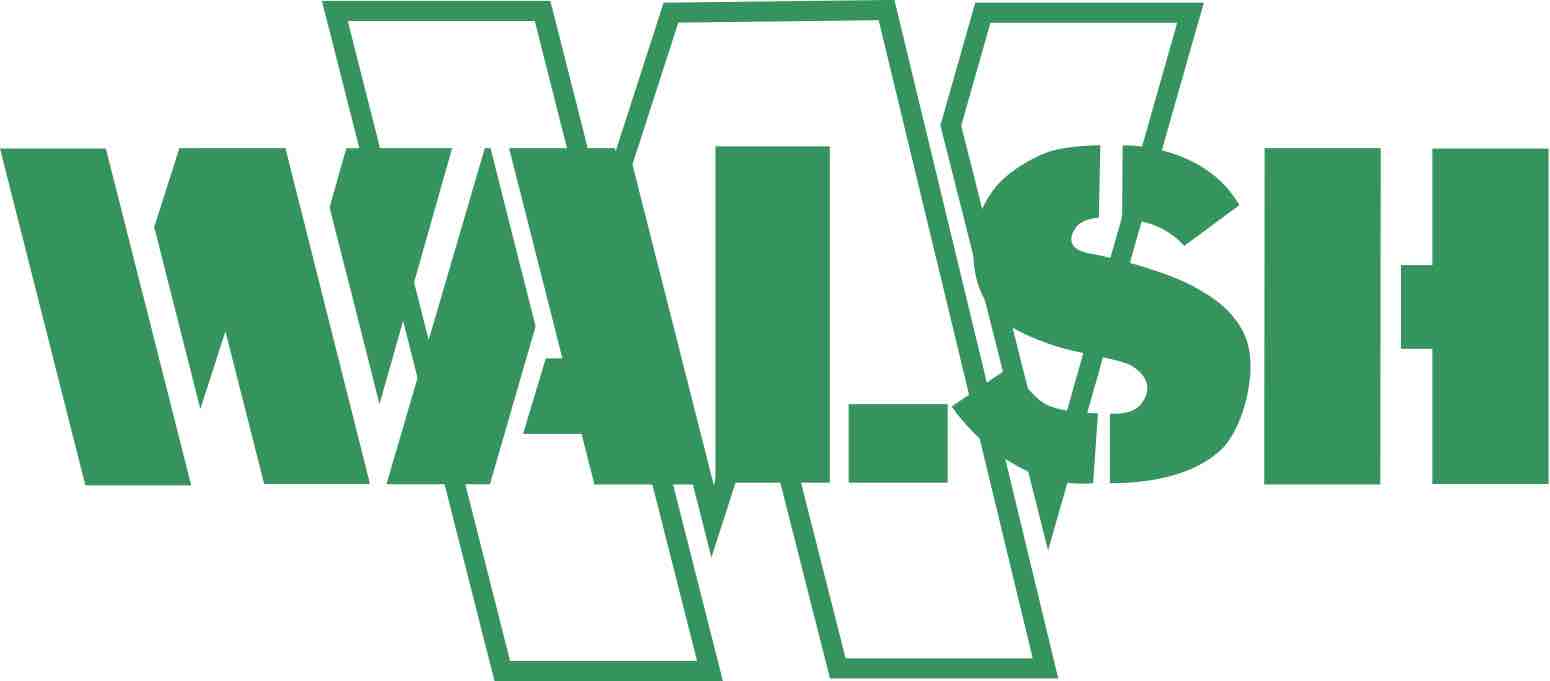 Is seeking qualified DBEs
Outreach Coordinator
SoCal Walsh
Project Estimator
Estimating Department
Telephone
(951) 336-7040
Fax
(951) 336-7041
Address
1260 Corona Pointe Ct. Suite 201
Corona, CA 92879
Project Name
Taxiway S Rehabilitation (Taxiway F to Cucamonga Channel), Ontario Airport
Bid/Contract #
201808023
Awarding Agency
Ontario International Airport Administration
Project Location
Ontario, San Bernardino County, CA
Bid Date
08/15/2019 at 02:00
Project Details
Walsh is soliciting interest in all scopes of work including but not limited to: temporary barricades, fencing, lighting, signage and pavement markings per phasing; temporary traffic control; temporary drainage, erosion control BMPs and SWPPP implementation; saw cutting and demolition of existing runway and electrical systems; construction survey; concrete box culvert waterproofing; asphalt pavement cold milling and HMA reconstruction of runway shoulders; selective concrete pavement panel removal and replacement; reinforced and unreinforced concrete panels; lean concrete base; saw and seal of new runway concrete pavement; spall repair, crack repair and joint repair; runway lighting modifications, improvements and related electrical; subgrade geogrid modifications; light weight fill embankment; embankment, subbase, and base placement for taxiway improvements; permanent striping and pavement markings; site security; water truck; trucking; street sweeper; concrete; aggregates; rebar; misc. metals; QC testing; seeding & landscaping
Plans and specifications are available at no cost, please contact the Estimating Department:
1. Email: SoCalWalsh@walshgroup.com
2. Please call 951-336-7040 to make an appointment to view the documents in our office located in Corona, California

SCOPE OF WORK
The following list presents a summary of work and is not intended to include all work required in the plans and specifications:
General Construction 1) ONT Coordination; 2) Permits and agency coordination; 3) Maintenance of traffic, detours, and flaggers; 4) FOD and dust control, and sweeping; 5) Access, security and escort services; 6) Mobilization & demobilization; 7) Temporary barricades, fencing, lighting, signing and markings; 8) Temporary erosion control; 9) Contractor's field office and laydown area site improvements; 10) Construction survey and staking.
Taxiway S Rehabilitation 1) Concrete pavement panel removal; 2) Asphalt pavement shoulder removal; 3) Selective concrete pavement panel removal and replacement; 4) Asphalt shoulder cold milling; 5) Unclassified excavation of base and subgrade removal and disposal; 6) Subgrade, subbase and base placement for taxiway pavement; 7) Asphalt pavement shoulder paving; 8) Portland Cement Concrete pavement; 9) Waterproofing the Cucamonga channel; 10) Joint cleaning and sealing; 11) Spalled joint and "Pop-Out" repairs; 12) Crack routing and sealing; 12) Taxiway edge light removal and replacement; 13) Replacement of in-pavement centerline light fixtures to LED; 14) New, temporary, permanent and removal of pavement markings.

This is an airside project where all improvements are within the secure perimeter of the Airport.

NOTE: This project has a 13% DBE utilization goal. Certified DBEs are highly encouraged to participate. Non-DBEs are also highly encouraged to utilize DBEs as lower tier subcontractors and suppliers. Proper DBE certification must be in place at time of bid. Please provide a copy of your current DBE certification as soon as possible.

100% performance/payment bonds will be required. Please contact Walsh for any assistance to this solicitation, including obtaining bonding, insurance, equipment, materials and/or supplies. Quotes will be broken down into comparable packages as reasonably necessary to facilitate participation. Quotes must be valid for the same duration as specified by the Owner for Contract Award. Walsh is a union firm and operates under union bylaws. Walsh intends to work cooperatively with subcontractors and suppliers for all bid items you are licensed and qualified to perform. Bid items can be split to facilitate participation from all certified firms with Walsh's approval prior to bid submission. Firms must possess & provide current contractor's license number & DIR Registration number on the quote. Firms must possess insurance and workers compensation coverage that fully aligns with the project contract requirements. Waiver of Subrogation is required. Subcontractors/Suppliers will be required to execute our standard agreements and agree to the standard general terms & conditions. Plans and Specs are available for review through our SmartBid site. Please email or fax all scopes asap and quotes to the contact information provided.
How to get in touch
Outreach Coordinator
SoCal Walsh
Project Estimator
Estimating Department
Telephone
(951) 336-7040
Fax
(951) 336-7041
Address
1260 Corona Pointe Ct. Suite 201
Corona, CA 92879