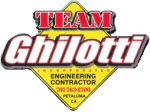 Is seeking qualified DBEs, MBEs, WBEs
Outreach Coordinator
Abel Canlas
Telephone
(707) 763-8700
Fax
(707) 763-8711
Address
2531 Petaluma Blvd. S
Petaluma, CA 94952
Project Name
TAXIWAY REHABILITATION PROJECT
Bid/Contract #
TAXIWAY REHABILITATION PROJECT
Awarding Agency
CITY OF CLOVERDALE
Project Location
CITY OF CLOVERDALE, SONOMA COUNTY County, CA
Bid Date
06/13/2019 at 02:00
Project Details
We Are Seeking Quotes from QUALIFIED AND CERTIFIED DBE'S / MBE'S / WBE'S for the following Items:
Traffic Control System, Construction Area Signs, Survey, WPCP/SWPPP Plan, Interim Painting, Seeding, Striping, Markers & Markings, Erosion Control BMP's-Silt Fence / Straw Bale, Sawcut, Grinding / Milling, Crack Repair / Joints and Crack Filling, Full Depth Repair, Pavement Removal, Tack Coat, Trucking, Asphalt (Leveling & Surface Course) & Aggregate Base Course, Erosion Control BMP's Materials and, All Other related Trades and Items of Work Including Partial Items that are required by the project plans & specifications.

Send Subs Quotes: No Later Than 4:00 Hours Before Bid Time or Sooner!
Send Scope/Material Quotes: One (1) Day Before Bid Date!
Provide: LIC#/DIR#/DBE/MBE/WBE# (Required).


The Plans, Specifications, and Bid Book are available by contacting
Michelle Auge of C&S Engineers, Inc. at (mauge@cscos.com) or
by contacting our estimating department.

Team Ghilotti, Inc. is an equal opportunity employer.
Performance and payment bonds may be required.
Please call for assistance with bonding and insurance or obtaining necessary equipment, supplies, or material for this project.

TEAM GHILOTTI, INC.
2531 Petaluma Blvd. S., Petaluma, CA 94952
Phone (707) 763-8700
Fax: (707) 763-8711

Abel Canlas; E-mail: abelc@teamghilotti.com
How to get in touch
Outreach Coordinator
Abel Canlas
Telephone
(707) 763-8700
Fax
(707) 763-8711
Address
2531 Petaluma Blvd. S
Petaluma, CA 94952