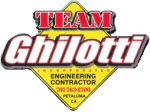 Is seeking qualified DBEs
Outreach Coordinator
Abel Canlas
Project Estimator
ABEL CANLS
Telephone
(707) 763-8700
Fax
(707) 763-8711
Address
2531 Petaluma Blvd. S
Petaluma, CA 94952
Project Name
2017 FIRE DAMAGE REPAIRS ON POTTER VALLEY ROADS
Bid/Contract #
DOT CONTRACT NO.: 180100 / DOT PROJECT NO: 3030-F1806504
Awarding Agency
COUNTY OF MENDOCINO, DEPARTMENT OF TRANSPORTATION
Project Location
POTTER VALLEY ROADS, MENDOCINO COUNTY County, CA
Bid Date
05/16/2019 at 2 PM
Project Details
We are Seeking Quotes from QUALIFIED & CERTIFIED DBE'S for the following Items:
Traffic Control, Construction Area Signs., WPCP Plan, Dig-Outs, Sawcut; Striping, Markings & Marking Restoration; Tack Oil, Hot Mix Asphalt, Class 2 AB, Trucking and All Other related Trades and Items of Work Including Partial Items that are required by the project plans & specifications.

Plans, forms of proposal, contract and contract documents may be seen at the office of the County of Mendocino Department of Transportation, 340 Lake Mendocino Drive, Ukiah, California Telephone (707) 463-4363).
or by contacting our estimating department.


Team Ghilotti, Inc. is an equal opportunity employer.
Performance and payment bonds may be required.

Please call for assistance with bonding and insurance or obtaining necessary equipment, supplies, or material for this project.

TEAM GHILOTTI, INC.
2531 Petaluma Blvd. S., Petaluma, CA 94952

Phone (707) 763-8700 Fax: (707) 763-8711 (Main)

Abel Canlas; E-mail: abelc@teamghilotti.com
How to get in touch
Outreach Coordinator
Abel Canlas
Project Estimator
ABEL CANLS
Telephone
(707) 763-8700
Fax
(707) 763-8711
Address
2531 Petaluma Blvd. S
Petaluma, CA 94952