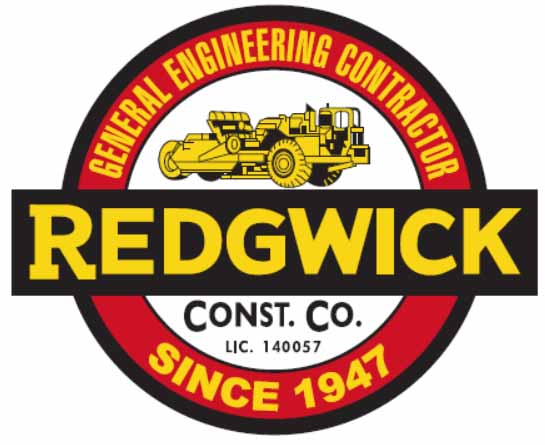 Is seeking qualified DVBEs
Outreach Coordinator
TRAVIS MILLER
Project Estimator
Mateen Rooshen
Telephone
(510) 792-1727
Fax
(510) 792-1728
Address
21 Hegenberger Court
Oakland, CA 94621
Project Name
Westlake Middle School Playfield Renovation
Bid/Contract #
15137
Awarding Agency
Oakland Unified School District
Project Location
Oakland, Alameda County, CA
Bid Date
04/10/2019 at 02:00
Project Details
Redgwick Construction Company is seeking certified Disabled Veteran Business Enterprise "DVBE" sucontractors and suppliers for work including but not limited to: storm water compliance, surveying, demolition, earthwork, erosion control, asphalt paving, minor concrete, traffic striping, fencing, material supplier, trucking, general building contractors, license class B. Please provide all quotes by bid closing time.
Redgwick Construction Co. is an Equal Opportunity Employer and will work with any interested subcontractor to identify opportunities to break items into any economically feasible packages. We welcome quotes from qualified Disadvantage Business Enterprise (DBE) Minority Business Enterprise (MBE), Women Business Enterprises (WBE), Small Business Enterprises (SBE), Disadvantaged Businesses, Disabled Veteran Business Enterprises (DVBE) and other entities defined as socially and/or economically disadvantaged.
Please contact Redgwick's estimating department @ 510-792-1727 if you need assistance obtaining bonding, insurance, equipment, materials, and/or supplies. Redgwick will reimburse all BE's for the full amount of the bond cost. All Redgwick equipment are made available to BE's at our own internal rental rates. Plans and specifications are made available on our website @ www.redgwick.com Redgwick intends to work cooperatively with all qualified firms seeking work on this project.
How to get in touch
Outreach Coordinator
TRAVIS MILLER
Project Estimator
Mateen Rooshen
Telephone
(510) 792-1727
Fax
(510) 792-1728
Address
21 Hegenberger Court
Oakland, CA 94621