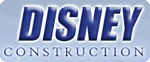 Is seeking qualified DVBEs
Outreach Coordinator
Fred Vaughn
Project Estimator
Fred Vaughn
Telephone
(650) 259-9545
Fax
(650) 259-9651
Address
533 Airport Blvd. Suite 120
Burlingame, CA 94010
Project Name
CONSTRUCTION ON STATE HIGHWAY IN SAN MATEO COUNTY IN SAN BRUNO AND SOUTH SAN FRANCISCO FROM 280/380 SEPARATION TO NORTH ACCESS ROAD.
Bid/Contract #
04-0P8004
Awarding Agency
Caltrans
Project Location
San Bruno, San Mateo County, CA
Bid Date
04/10/2019 at 02:00
Project Details
Disney Construction Inc. is seeking certified DVBE subcontractors, suppliers & truckers for quotes including, but not limited to: Lead Compliance Plan, Construction Area Signs, Traffic Control System, Portable Changeable Message Sign, Storm Water Pollution Prevention, Temporary Drainage Inlet Protection, Street Sweeping, Noise Monitoring, Clearing & Grubbing, Asphaltic Emulsion (Fog Seal Coat), HMA(Type A), HMA Dike (Type F), Tack Coat, Cold Plane Asphalt, Concrete Pavement, Temporary Concrete Washout, Drill & Bond Dowel Bar, Individual Slab Replacement, Grind Existing Concrete Pavement, Pavement Marker, Thermoplastic Pavement Marking, Remove Thermoplastic Pavement Stripe & Marking, Contrast Stripe Paint (2-Coat), Modifying Existing Electrical System.
Disney Construction Inc. is an Equal Opportunity Employer and is requesting quotes from all qualified subcontractors and suppliers. Disney Construction Inc. is willing to breakout portions of work to encourage DVBE participation. Please contact us if you need assistance with the following: (a) Contacting bonding and/or insurance companies, (b) Arranging with sureties incremental or phased bonding for DVBEs, (c) Paying for the cost of the bond insurance, (d) Waving bonding or insurance requirements, (e) Referrals to Business Development Centers for obtaining bonding, insurance, or lines of credit. 100% performance and payment bonds with a surety company subject to approval of Disney Construction, Inc. are required of subcontractors for this project. Disney Construction, Inc. will pay bond premium up to 1.5%. Subcontractor must possess a valid contractor's license, current insurance, worker's compensation meeting Disney Construction's requirement and be registered under Public Works Contractors Registration Law [SB 854]. Subcontractors will be required to abide by terms and conditions of the AGC Master Labor Agreements and to execute an agreement utilizing the latest DCI Subcontract incorporating prime contract terms and conditions, including payment provisions. Disney Construction is signatory to the Laborers & Cement Masons, Carpenters & Pile Drivers, and Operating Engineers. Disney Construction, Inc.'s listing of a subcontractor is not to be construed as an acceptance of all the subcontractor's conditions or exceptions included with the subcontractor's price quote. Please send in you scope letters 2 days prior to bid day and your quote 24 hours prior to bid. Please contact Fred Vaughn at (650) 259-9545 with any questions, or email estimating@disneyconstruction.com. Please note that all Contractors and Subcontractors must register with The DIR (Department of Industrial Relations) in order to bid on public works projects. Include CSLB License Number and DIR Number on All Quotes Submitted. For Plans & Specifications https://disneyconstruction.egnyte.com/fl/pQoOPPw6Yw Plans and specifications can be reviewed at our main office located at 533 Airport Blvd Suite #120 in Burlingame CA. Please call to setup an appointment for review.

How to get in touch
Outreach Coordinator
Fred Vaughn
Project Estimator
Fred Vaughn
Telephone
(650) 259-9545
Fax
(650) 259-9651
Address
533 Airport Blvd. Suite 120
Burlingame, CA 94010