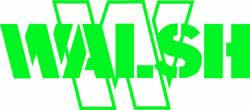 Is seeking qualified DBEs, MBEs, WBEs, DVBEs, SBEs
Outreach Coordinator
Clay Gunderson
Telephone
(951) 336-7081
Fax
(858) 715-7201
Address
9915 Mira Mesa Blvd
San Diego, CA 92131
Project Name
SFPUC - Southeast Plant New Headworks Construction
Bid/Contract #
--
Awarding Agency
SFPUC
Project Location
San Francisco, San Francisco County, CA
Bid Date
02/20/2019 at 02:00
Project Details
intent of this project is to replace the existing Headworks Facility at the SE Water Pollution Control Plant with a new all-weather 250 MGD Headworks Facility. This solicitation is for Scope III New Headworks Construction Concrete.
Ready Mix Concrete, Rebar Furnish and Install,Concrete Pumping,Modular Formwork Material, Concrete Accessories,Concrete Forming, Concrete Finishing
PROJECT SCHEDULE: Currently this work is scheduled to commence in the Winter of 2019.
Prevailing Wage Requirements, Davis-Bacon Requirements, PLA Requirement, SRF Funding Requirements
QUESTIONS: Direct all project specific questions to Clay Gunderson at Walsh Construction. All questions should be submitted via e-mail. The e-mail address is cgunderson@walshgroup.com.
Quotations must be valid for the same duration as specified by the Owner for the contact award. Conditions or exceptions in Subcontractor's quote are expressly reject unless accepted in writing. Subcontractor scope including in any conditions or exceptions is required 24 HRs prior to bid deadline to allow proper evaluation For information on the availability of Plans and Specifications and the Bidder's policy concerning bonds, and/or insurance, please contact our office.. In order to assist small business Contractors and Suppliers, we will divide total requirements into smaller tasks or quantities, and establish delivery and construction schedule which will permit maximum participation when feasible. WALSH CONSTRUCTION COMPANY II LLC IS AN EQUAL OPPORTUNITY EMPLOYER AND STRONGLY SUPPORTS WORKFORCE DIVERSITY.rn
How to get in touch
Outreach Coordinator
Clay Gunderson
Telephone
(951) 336-7081
Fax
(858) 715-7201
Address
9915 Mira Mesa Blvd
San Diego, CA 92131