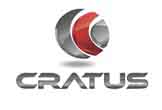 Is seeking qualified DBEs, DVBEs
Outreach Coordinator
Jose Reyes
Telephone
(415) 939-2840
Fax
(415) 520-6037
Address
945 Taraval St, Suite 302
San Francisco, CA 94116
Project Name
Highway 29 Water Main Freeway Crossings (FEMA Earthquake Repairs)
Bid/Contract #
WTR 2018-0009
Awarding Agency
City of Napa
Project Location
Napa, Napa County, CA
Bid Date
01/17/2019 at 11:00
Project Details
Cratus, Inc are requesting quotes from Certified DBE Subcontractors, Suppliers & Haulers for construction of the City of Napa's, Highway 29 Water Main Freeway Crossings Project

The work generally consists of the installation of three (3) highway crossings (including three (3) sixteen (16) inch casings of fusible C900 - DR18 pipe and three (3) twelve-inch carrier pipes of fusible C900 - DR18 pipe) via horizontal directional drilling (HDD) under Highway 29 at Laurel Street / Kilburn Avenue, Pine Street, and Old Sonoma Road in the City of Napa, California, which shall be considered the base bid. A bid alternate is included, to be authorized at the City's sole discretion, for a fourth bore under Highway 29 at 3rd Street in the City of Napa, California.

Quotes are Requested from qualified contractors for scopes including but not limited to, Horizontal Directional Drilling -HDD (* Must Pre-qualify), Traffic Control, Saw Cutting, AC Paving, Pavement Striping, Trucking, Utility locating, Surveying, & Supply of Construction aggregate, Pipe and other materials.

The Engineers Estimate for the project is $2,200,000

Plans & Specifications are available at our office or can be purchased through BPX
Please contact our office with any questions or for help with bidding, bonding or insurance.



We are an equal opportunity employer. The plans and specs are available for your review at our office. Bonds will not be required from qualified subcontractors.
How to get in touch
Outreach Coordinator
Jose Reyes
Telephone
(415) 939-2840
Fax
(415) 520-6037
Address
945 Taraval St, Suite 302
San Francisco, CA 94116