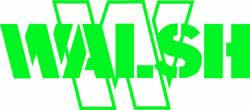 Is seeking qualified DBEs, MBEs, WBEs, DVBEs, SBEs, San Francisco LBEs
Outreach Coordinator
Brandi Ionila
Project Estimator
Brandi Ionila
Telephone
(925) 627-1700
Fax
(925) 944-9860
Address
1390 Willow Pass Road,Suite 450
Concord, CA 94520
Project Name
Sacramento Regional WWTP Tertiary Treatment Facilities
Bid/Contract #
Project Contract No. 4283
Awarding Agency
Sacramento Regional County Sanitation District
Project Location
Elk Grove, Sacramento County, CA
Bid Date
02/16/2018 at 11:00
Project Details
Demolition Asbestos Earthwork Precast Structures Dewatering Retaining Wall Asphalt Curb and Gutter Fence Structural Concrete Rebar Masonry Structural Steel Decking Metals Rough Carpentry FRP Fabrications Waterproofing Insulation Metal Panels Roofing Sheet Metal Joint Sealants Doors Overhead Doors, Fiberglass Panels Storefronts Glazing Drywall Acoustical Ceiling Flooring Painting and Coatings Lockers Toilet Specialties Bird Control Canopies Signage Fire Specialties Laboratory Equipment and Casework Pre-Engineer Structures, Fire Sprinklers Process Pumps Equipment Stop Logs, Slide Gates Process Piping-HDPE PVC Pipe CPVC Pipe, Stainless Steel Carbon Steel DIP Reinforce Concrete Pipe Valves Pipe Supports Plumbing HVAC Pipe Insulation Davit Cranes Bridge Crane Blower Systems Air Compressors
Click or type in link to access project online
http://www.gradebeam.com/access.aspx?o=924952&i=100843644

Prevailing Wage Requirements, Subcontractors must have EMR below a 1.5
Quotations must be valid for the same duration as specified by the Owner for the contact award. Conditions or exceptions in Subcontractor's quote are expressly reject unless accepted in writing. Subcontractor scope including in any conditions or exceptions is required 24 HRs prior to bid deadline to allow proper evaluation For information on the availability of Plans and Specifications and the Bidder's policy concerning bonds, and/or insurance, please contact our office.. In order to assist small business Contractors and Suppliers, we will divide total requirements into smaller tasks or quantities, and establish delivery and construction schedule which will permit maximum participation when feasible.
WALSH CONSTRUCTION COMPANY II LLC IS AN EQUAL OPPORTUNITY EMPLOYER AND STRONGLY SUPPORTS WORKFORCE DIVERSITY.

How to get in touch
Outreach Coordinator
Brandi Ionila
Project Estimator
Brandi Ionila
Telephone
(925) 627-1700
Fax
(925) 944-9860
Address
1390 Willow Pass Road,Suite 450
Concord, CA 94520