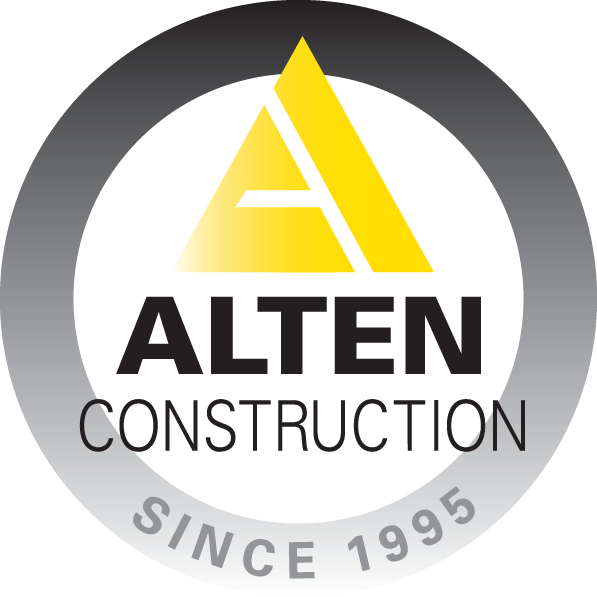 Is seeking qualified DVBEs
Outreach Coordinator
Karin Romeo
Project Estimator
Baron Tieu
Telephone
(510) 234-4200 Ext. 26
Fax
(510) 234-4221
Address
1141 Marina Way South
Richmond, CA 94804
Project Name
Burlingame Intermediate School Gym & Quad - Increment 2 Construction - Lease-Leaseback Project
Bid/Contract #
--
Awarding Agency
Burlingame School District
Project Location
Burlingame, San Mateo County, CA
Bid Date
08/06/2021 at 02:00
Project Details
SCOPE: Alten is under contract to bid out this Lease Leaseback Guaranteed Max Price Project to Subcontractors. 1st Increment of work consisted of Demo of the (E) Gymnasium. 2nd Increment (this bid) consists of Construction of New Gym and Quad work.

No PLA, but Prevailing Wage IS Required / Skilled & Trained Workforce Requirements / See "Lease Extracts for Sub Bids" on Procore for Insurance Requirements - also see same folder for Liquidated Damages, Retention, and General-Special Conditions & Durations / RFI Deadline is 7/30/21 @ 5 PM - email to bids@altenconstruction.com / MEP&FS Subs MUST be Prequalified to Bid - email bids@altenconstruction.com if you need the form to send to District / Non-Mand. Site Visit is scheduled for July 21st @ 10:30AM / Schedule-Trade Packages-RFI Log will be provided via Bid Clarification / Start date for this increment is est. at 8/24/21

Subcontractors must be registered with the DIR to bid on this project https://www.dir.ca.gov/dlse/dlsePublicWorks.html
It is now State of CA law to provide CSLB license #'s & DIR #'s on sub lists - make sure to have them on your bid scope!
Alten Construction may implement a CCIP (Contractor Controlled Insurance Program) on this or any Project
Subcontractors & Suppliers are required to comply with Alten's standard subcontract(s) which can be found on our website www.altenconstruction.com

TRADES NEEDED (but not limited to): ; Earthwork; Utilities; Concrete / Asphalt; Concrete Paving Joint Sealants; Chainlink Fences & Gates; Landscape, Irrigation & Import Top Soil, Landscape Boulders; Steel Reinforcement; CIP Concrete; Polished Concrete Floor Finish; Precast Architectural Concrete; Pavers; Concrete Masonry Units; Structural & Misc Metal Fab.; Metal Decking; Rough & Finish Carpentry; Cabinets; Sheet Waterproofing; Insulation; Weather Barriers; Standing Seam Metal Roof Panels; SBS Mod. Bit. Membrane Roofing; Sheet Metal Flashing & Trim; Firestopping; Firestopping; Joint Sealants; Misc. Doors, Frames & Hdwr.; Access Doors & Frames; Aluminum Framed Entrances & Storefronts; Glazed Aluminum Curtain Walls; Sunshades; Tubular Daylighting Devices; Aluminum Windows; Glass & Glazing; Fiberglass-Sandwich Panel Assemblies; Folding Glass Partitions; Cold Formed Metal Framing, Cement Plastering; Gypsum Board; Ceramic Tile; Acoustical Panel Ceilings; Acoustic Wall Panels; Resilient Wall Base & Access.; Resilient Athletic Flooring; Sheet Carpeting; Wood Athletic Flooring; Epoxy Resinous Flooring; Vapor Emission Treatment; Tackable Wall Surface; Int. & Ext. Painting; High Performance Coatings; Staining & Transparent Finish; Visual Display Surfaces; Signs; Toilet Accessories & Compartments; Fire Extinguishers & Cabinets; Gymnasium Equipment; Telescoping Stands; Roller Window Shades; P-Lam Casework; Solid Surface Countertops; Display Case; Entrance Mats & Frames; Pre-Engineered Shade Structures; Ball Wall; Fire Sprinkler; Plumbing; HVAC; Electrical; PV System Reinstall; Communications; and Fire Alarm.

Plans & Specifications are available for review and take-off in our office. Email bids@altenconstruction.com to request download access from Procore. In order for bids to be considered, they must be received at our office by mail, phone or fax one (1) hour prior to bid closing time. PREVAILING WAGE RATES, INSURANCE FORM CG2010 11/85 (EQUIVALENT IS CG2010 0704 & CG203 COMBINED) & WEEKLY CERTIFIED PAYROLL REPORTS ARE REQUIRED. 100% PERFORMANCE & PAYMENT BONDS MAY BE REQUIRED. ALTEN CONSTRUCTION, INC. WILL PAY UP TO 1.5% OF BOND PREMIUM. WE ARE AN EQUAL OPPORTUNITY EMPLOYER.
How to get in touch
Outreach Coordinator
Karin Romeo
Project Estimator
Baron Tieu
Telephone
(510) 234-4200 Ext. 26
Fax
(510) 234-4221
Address
1141 Marina Way South
Richmond, CA 94804