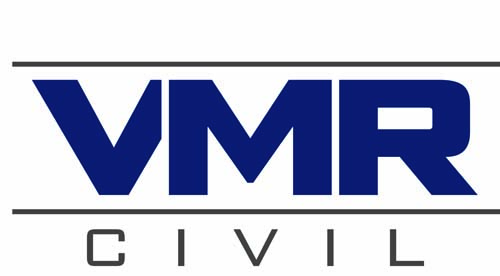 Is seeking qualified MBEs, WBEs, SDVOBs
Outreach Coordinator
Ari Weinstein
Project Estimator
Ari Weinstein
Telephone
(516) 349-0145
Fax
(516) 349-0011
Address
900 South Oyster Bay Road
Hicksville, NY 11801
Project Name
Long Beach WPCP Consolidation Pump Station Conversion
Bid/Contract #
S35109-01G
Awarding Agency
Nassau County Department of Public Works
Project Location
Long Beach, Nassau County, NY
Bid Date
09/15/2020 at 10:00
Project Details
Please provide proposals 2 days before the bid date listed above. This will allow any revisions to be made and resubmitted.

The Work to be done under this Contract and in accordance with these Specifications consists of furnishing of equipment, superintendence, labor, skill, material and all other items necessary for retrofitting the existing City of Long Beach Water Pollution Control Plant (WPCP) Influent Pump Station into the Long Beach Pump Station Consolidation. The goal of this project is to remove the existing Long Beach WPCP outfall from discharging to the Reynolds Channel by diverting the influent wastewater flow from the City of Long Beach to the Bay Park Sewage Treatment Plant (STP), where it will be treated. The existing influent pumping station will be repurposed by replacing the existing pumping units, all associated equipment, and providing protection to critical equipment against 500-yearflooding events. A new electrical building, and new generator with enclosure will be constructed at the design flood elevation (DFE), replacing the existing structures. The existing pump station's belowground structures will be retrofitted with new equipment capable of pumping across the Reynolds Channel, a length of approximately 18,600 feet, through a 28-inch HDPE force main. The new force main (Contract S35109-01S; by others) will intercept the existing 66-inch reinforced concrete sanitary sewer pipe located west of the Bay Park STP, that will carry the flow into the Bay Park STP for treatment. Coordination between the two contracts shall be arranged to allow simultaneous construction activities. The Long Beach Consolidation Pump Station Conversion, Contract No. S35109-01G, will be located at the existing Long Beach WPCP site, in the City of Long Beach, Town of Hempstead, Nassau County, New York.

The scope of work is inclusive of Electrical, Process Mechanical (Piping,Pumps, Slide Gates, Grinders, Valves), Vibration Monitoring, Concrete Masonry Unit Walls & Partitions, Miscellaneous Metals(furnish & installation), Structural Steel(furnish & installation), Painting, Concrete Supply, Concrete Reinforcing(furnish & installation), Trucking & Disposal Services, CPM Scheduling, Surveying, Testing Services, Photography, Pre-Engineered Building, & Doors and Frames

The Minority Goals are
MBE & WBE: 24% Combined
SDVOB: 6%

Please include all insurance costs in your proposal.

If you are interesting in bidding, please send your contact information to be added to our bid list.
Please email us your contact information as listed below
bids@vmrcivil.com or call us at 516-349-0145.
Please provide the following when contacting us:
Company Name, Contact name, contact email, contact phone number, and business address.

How to get in touch
Outreach Coordinator
Ari Weinstein
Project Estimator
Ari Weinstein
Telephone
(516) 349-0145
Fax
(516) 349-0011
Address
900 South Oyster Bay Road
Hicksville, NY 11801