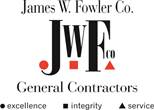 Outreach Coordinator
Sonja Sommerfeldt
Project Estimator
Brandi Lowrance/Dick McElligott
Telephone
(503) 623-5373
Fax
(503) 623-9117
Address
12775 Westview Drive
Dallas, OR 97338
Project Name
Brightwater Storage Tank Foam Spray System
Bid/Contract #
C01465C20
Awarding Agency
King County
Project Location
Woodinville, King County, WA
Bid Date
08/13/2020 at 01:30
Project Details
The purpose of this project is to perform improvements to minimize issues with foaming experienced in the Digested Sludge Storage Tank (DSST). The work of this contract includes but is not limited to: replace the DSST mixing system with new circulation piping and nozzles, a new mixing chopper pump, new VFD to regulate the speed of the mixing pump as well as associated instrumentation and electrical services to complete the work, replace the storage tank roof hatch with an emergency pressure relief hatch, revisions to the DSST roof drainage system, and repair the HDPE liner inside the DSST as needed for installation of mixing system piping and nozzles.

Subcontracting and supplier opportunities are available but not limited to the following categories of work: surveying subcontractor; cast-in-place concrete subcontractor; grouting subcontractor; concrete cutting & boring subcontractor; coating/painting subcontractor; electrical subcontractor; mechanical (process integration) subcontractor; thermoplastic membrane roofing subcontractor; sheet metal flashing & trim subcontractor; process gas and liquid handling subcontractor; and water and wastewater equipment supplier.

Engineer's Estimate: $1,111,000

Participation Goals: SCS - 10%

James W. Fowler Co. is an equal opportunity employer and we are requesting qualified subcontractor and supplier bids from all interested firms, including small contractor and supplier certified, and other business enterprises. Where economically feasible, we are willing to divide total contract requirements into smaller portions or quantities to permit maximum participation by SCS firms. Please contact us to discuss opportunities available.

James W. Fowler Co. will assist SCS subcontractors in obtaining necessary equipment, supplies, or materials. We are also available to provide assistance in obtaining bonding, lines of credit and/or insurance to SCS subcontractors. Please complete all negotiations 24-hours prior to bid opening. We also encourage the utilization of apprentices for this project.

Bid documents can be obtained from King County or from James W. Fowler Co. The plans and specs are available at no cost on the James W. Fowler Co. website at www.jwfowler.com. For more information, please contact James W. Fowler Co. at (503) 623-5373. Quotes may be faxed to (503) 623-9117 or emailed to estimating@jwfowler.com.
Please follow the below link for plans, specifications, and addenda issued for this project:

http://www.jwfowler.com/bidopportunities/
How to get in touch
Outreach Coordinator
Sonja Sommerfeldt
Project Estimator
Brandi Lowrance/Dick McElligott
Telephone
(503) 623-5373
Fax
(503) 623-9117
Address
12775 Westview Drive
Dallas, OR 97338