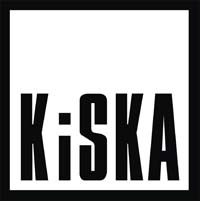 Is seeking qualified SBEs
Outreach Coordinator
Telephone
(718) 943-0400
Fax
(718) 943-0401
Address
43-10 11th Street, 2nd Floor
Long Island City, NY 11101
Project Name
BRIDGE DECK AND MEDIAN BARRIER RECONSTRUCTION MILEPOST 160.6 to 162.5
Bid/Contract #
P100.511
Awarding Agency
NEW JERSEY DEPARTMENT OF TRANSPORTATION, GARDEN STATE PARKWAY
Project Location
Paramus, Rochelle Park, Saddle Brook and Fair Lawn, Bergen County, NJ
Bid Date
06/11/2020 at 11:00
Project Details
The contract reconstructs the decks of Structure Nos. 161.5S, 161.6S, 161.7N, 161.8S, and 161.9N, makes repairs to the structures and repaints the steel structures. The contract also makes substructure repairs and modifications and replaces the superstructure and decks of structure nos. 160.6S and 160.7N with prefabricated superstructure units. The contract also reconstructs median barrier and includes shoulder reconstruction and MPT.

Kiska Construction Inc. is looking for quotes from SBE firms (Union) for Paving , Electrical, Guard rail, Painting -Structural Steel, Surveying, Concrete (for Median Barrier), Saw-Cutting/Deck Grooving, Hydro-Demolition, Micro, Milling, Rebar Installers, Steel Erectors, Traffic Striping, Bearings/Expansion Joints, Fuel Supply, Scheduling (CPM), Signage, Landscaping, Waterproofing, Trucking, Testing and Monitoring, Jacking, Concrete Barrier, Reinforcing Steel, Drainage Cleaning, Disposal.

Due date for quotations is 06/09/2020 by 5:00pm.
For Drawings and Specs, please contact estimating(@)kiskaconstruction(.)com.
How to get in touch
Outreach Coordinator
Telephone
(718) 943-0400
Fax
(718) 943-0401
Address
43-10 11th Street, 2nd Floor
Long Island City, NY 11101