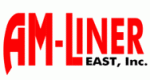 Is seeking qualified DBEs
Outreach Coordinator
LA Whetzel
Project Estimator
Peter Martin
Telephone
(540) 955-9671
Fax
(540) 955-2872
Address
601 Jack Enders Blvd.
Berryville, VA 22611
Project Name
Dobbs Branch Basin Improvements Phase 2
Bid/Contract #
W-17-020-201
Awarding Agency
City of Chattanooga
Project Location
Chattanooga, Hamilton County, TN
Bid Date
01/23/2020 at 02:00
Project Details
AM-LINER EAST, INC. is requesting sub-bids from qualified DBE/MBE/WBE/SDBE Subcontractors, Sub consultants, and Suppliers for the above referenced solicitation. The Project consists of approximately 80,000 feet of cured in place pipe sewer rehabilitation, of which approximately 400 feet is 24-inch, 1,200 feet is 20-inch, 800 feet is 18-inch, 2,000 feet is 15-inch, 3,500 feet is 12-inch, 7,800 feet is 10-inch, 67,000 feet is 8-inch; rehabilitation of approximately 2,400 vertical feet of manholes utilizing cementitious or epoxy lining; reinstatement of service laterals with approximately 1,100 by robotic means; and installation of 60 new 4-foot diameter precast concrete manholes. Approximately 150 feet of 6-inch to 8-inch diameter gravity sewer will be replaced in same trench via open cut. Project Details: Seeking trades but not limited to: Erosion & Sediment Control, Traffic Control, Bypass Pumping, CCTV / Video Scanning, Normal and Heavy Cleaning of Sewer, Remove and or Milling and Replace Asphalt, Remove and Replace Concrete, Flowable Fill, Point Repairs, Same Trench Sewer Replacement, Installation of New and Rehabilitation of Manhole, Service Lateral Repair and Replacement, Hauling, Fuel Delivery, Hotel Accommodations, Porta-John, Cleanup, Signage.
We are an equal opportunity employer, offer quick pay agreements and intend to negotiate with qualified Subcontractors for project participation.
Plans and specifications are available for review at our office or Digitally upon request. For assistance in obtaining bonds, lines of credit and or/insurance for this or any of the above information please contact AM-Liner East, Inc. at lwhetzel@amlinereast.com or LA Whetzel @ 540-955-9671 Ext. 109.
How to get in touch
Outreach Coordinator
LA Whetzel
Project Estimator
Peter Martin
Telephone
(540) 955-9671
Fax
(540) 955-2872
Address
601 Jack Enders Blvd.
Berryville, VA 22611