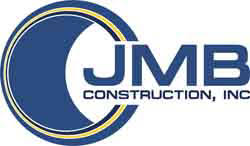 Is seeking qualified San Francisco LBEs
Outreach Coordinator
Project Estimator
Colin Larkin
Telephone
(650) 267-5300
Fax
(000) 000-0000
Address
132 South Maple Ave
South San Francisco, CA 94080
Project Name
San Francisco Public Utilities - Cargo Way Flush Line
Bid/Contract #
WW-696
Awarding Agency
San Francisco
Project Location
San Francisco, San Francisco County, CA
Bid Date
12/12/2019 at 02:00
Project Details
JMB Construction INC is seeking qualified San Francisco LBE's for the following (but not limited to) scopes of work:
AC Mill & Fill, Concrete Work, Trucking, Traffic Control, Sawcutting, Electrical

The objective of the project is to alleviate odors from the existing large-sized sewers located along Cargo Way between Mendell and Third Streets, and along Third Street, between Cargo Way and Custer Avenue. The scope of work includes construction of a flushing line from the Islais Booster Station to the Cargo Way sewer near Mendell Street. The work is to be performed in San Francisco, California.

The Engineer's estimate is $3,300,000.
The contract specifications, plans, and available project information are available at http://www.sfwater.org/contracts.
Performance & Payment Bonds may be required. Please contact our office for assistance with bonding, insurance and lines of credit.

JMB Construction, INC. 132 South Maple Avenue, South San Francisco, CA 94080. Phone: (650) 267 5300 Fax: (650) 267 5302
An Equal Opportunity Employer
How to get in touch
Outreach Coordinator
Project Estimator
Colin Larkin
Telephone
(650) 267-5300
Fax
(000) 000-0000
Address
132 South Maple Ave
South San Francisco, CA 94080