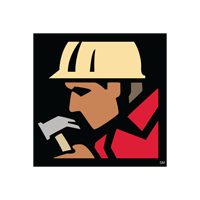 Is seeking qualified DVBEs
Outreach Coordinator
Viktoria Huber
Project Estimator
Viktoria Huber
Telephone
(858) 784-0347
Fax
(858) 784-0347
Address
9275 Sky Park Ct. Suite 2000
San Diego, CA 92107
Project Name
Cardiff School Modernization and Reconstruction
Bid/Contract #
--
Awarding Agency
McCarthy Building Companies
Project Location
Cardiff-By-The-Sea, San Diego County, CA
Bid Date
05/22/2019 at 02:00
Project Details
McCarthy Building Companies, Inc., is the General Contractor on the above referenced project and is requesting participation from you for labor and/or material in your specialty of work.

TRADE CONTRACTOR BIDS ARE DUE (U.N.O.): May 22, 2019 at 2:00PM
ELECTRICAL CONTRACTOR BIDS ARE DUE: May 13, 2019 at 2:00PM
SWPPP SERVICES BIDS ARE DUE: May 15: May 15, 2019 at 4:00PM

This project includes: demolition of (5) 1-story buildings and (3) relocatable classrooms buildings; construction of (9) new 1-story wood framed buildings including classrooms, makerspace lab, food service, multipurpose room and associated support spaces; existing Administration and Classroom Building (Bldg. E-A#04-102436) and Specialty Classroom Building (Bldg. M-A#04-102436) to remain and receive selective upgrades to interior finishes and replacement light fixtures; site grading and improvements including new parking lot and drop off, reconstruction of existing hardcourts, playgrounds and play equipment, planting, hardscape, lunch court, shade structures, perimeter fencing / gates and outdoor assembly area.

The Trade Contractor categories include: 1. Survey, 2. Final Clean, 3. SWPPP Services/Erosion Control, 4. Building Demolition, 5. Abatement, 6. Earthwork and Site Clearing, 7. Site Concrete, 8. Asphalt Paving and Pavement Striping and Markings, 9. Site Utilities, 10. Fencing and Gates, 11. Landscape/Irrigation/Site Furnishing/Playground Equipment, 12. Concrete Reinforcement, 13. Masonry, 14. Structural Steel Framing and Miscellaneous Metals, 15. Wood Framing and Rough Carpentry, 16. Interior Casework, 17. Waterproofing, 18. Roofing, 19. Sheet Metal, 20. Doors/Frames/Hardware, 21. Glazing, 22. Gypsum Board/Plaster/Insulation, 23. Acoustical Ceilings, 24. Tile, 25. Flooring and Vapor Emissions Control, 26. Painting and Coats, 27. Signage, 28. Specialties, 29. Toilet Partitions and Accessories, 30. Food Service Equipment, 31. Window Coverings and Stage Curtains, 32. Fire Suppression, 33. Plumbing, 34. HVAC, 35. Electrical and Low Voltage.

This is a prevailing wage project.

Disabled Veteran Business Enterprise (DVBE)
In accordance w/ Education Code 17076.11, the District has a participation goal for DVBE of at least 3% per year of the overall dollar amount of funds allocated to the District by the State Allocation Board pursuant to the Leroy F. Greene School Facilities Act of 1998 for construction or modernization and expended each year by the District. Prior to, and as a condition precedent for final payment under any contract for such project, the Contractor shall provide appropriate documentation to the District identifying the amount paid to disabled veteran business enterprises in conjunction with the contract, so that the District can assess its success at meeting this goal.
Please contact McCarthy's San Diego office to request access to the bid documents, including, but not limited to, plans, specifications, insurance requirements, etc.
How to get in touch
Outreach Coordinator
Viktoria Huber
Project Estimator
Viktoria Huber
Telephone
(858) 784-0347
Fax
(858) 784-0347
Address
9275 Sky Park Ct. Suite 2000
San Diego, CA 92107