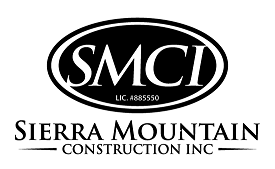 Is seeking qualified DBEs, SBEs
Outreach Coordinator
Nick Njirich
Telephone
(415) 830-7150
Fax
(800) 507-5295
Address
13919 Mono Way
Sonora, CA 95370
Project Name
TBT CP Anode Sled and Cable Replacement Project
Bid/Contract #
09DJ-160 2019
Awarding Agency
Bay Area Rapid Transit District
Project Location
Oakland , Alameda County, CA
Bid Date
07/23/2019 at 14:00
Project Details
Sierra Mountain Construction Inc. is requesting quotes from subcontractors and suppliers for the following areas of work: Cathodic protection, trucking and hauling, QC/QA, and any other relevant area of work associated with this project.
Please contact us if you need assistance with bonding, insurance, equipment, materials and/or supplies. Plans and specifications may be obtained from the Agency by contacting (510 )464-6383. Such third party "sub-contractor" must provide the district with a list of all individuals anticipated to be granted access to SSI. The third party "sub contractor" shall attach to the Third Party NDA for bidding a copy of a government issued photo identification (ID), preferably a driver's license, for each listed individual. The executed third party NDA for bidding and IDs must be received by the District Secretary by 4:00pm on Wednesday, May 8, 2019.

The third party is requested to submit to the district secretary at the address contained herein, sealed envelope labeled "Personal Information and the Third Party "sub contractor" NDA for bidding.
How to get in touch
Outreach Coordinator
Nick Njirich
Telephone
(415) 830-7150
Fax
(800) 507-5295
Address
13919 Mono Way
Sonora, CA 95370